ABP News Advertisement Booking Online with Bookadsnow
ABP News is a well-known Hindi news channel launched by the popular ABP News Network. It ranks among the top 5 in its category while commanding a viewership share of 16% among them. As a matter of fact, it has jumped to the second spot as per recent reports in 2020. Covering important national and international events with both accuracy and timeliness, its values are neatly reflected through its large customer base.
Language: Hindi
Genre: News & Current Affairs
Viewership: 295264 Weekly
We do not display any rates as all media rates are negotiable. Please get in touch with our media experts for the best rates!


30+ YEARS
industry experience

AUTHORIZED ONLINE AD
BOOKING

Submit your details to book ABP News Advertisement
For more value add options such as Page mark, Extension, Advertorial please get in touch with our media expert. Call us on 9830400021 for more details.
Why you should advertise on ABP News?

Additional Information
Wide Reach that drives better results
ABP News recorded a stunning growth of 160% between week 11 and week 12 of 2020. Within this period, weekly impressions grew from 1,30,035 to 3,40,659, the highest ever that the channel has achieved in this year.
Higher chance of visibility of ads
While it has a pan-India presence, the strong reach of ABP news can be seen particularly in Northern India. Hence, advertisements in the ABP News channel benefits largely from the influence of the ABP network.
Caters to a variety of interests
ABP News reserves a variety of shows such as Khabar Din Bhar, Saas Bahu Aur Saazish and Reality Report. As a result, it successfully taps on distinct interests and thus, an advertisement in ABP News captures a variety of audiences.
Allows one to reach several target groups:
While TV ads are known for their lasting impression, using an ABP News advertisement helps you to use that to your advantage. Whether region-centric or nationwide, you can easily tap on selected audiences.

Different types of TV ads you can release in ABP News:
Aston Bands- A 10-second advertising strip displayed during a programme at the bottom of the screen
L Bands- An ad where the TV content is pushed back into an L-shaped frame during a programme
Show Sponsorships- A short ad that displays the sponsor of the programme
TV Ad Break- An ad that runs during a break that occupies the entire screen

Media essentials required to make a booking:
Format for ad creative- Choose the right file format while submitting content
Booking deadline- Follow the set deadlines while booking your ad
Payment process- Use our easy payment plans for booking various ads
Why book ABP News Television Ads through Bookadsnow?
Bookadsnow has always been a major player in the media industry. Its extensive experience of 30+ years has made it a favourite for booking ads among advertisers. Be it complete ease while booking ads or the best ABP News advertisement rates, here are the numerous advantages listed below:
Best price for TV ad spots guaranteed
Media Planning with month-wise data projecting trends in viewership
Live TV Ad monitoring facility
Prime Time Ad Booking of Ad Slots
Expert Media Planning Solutions for Maximum Reach
Monitoring to ensure duplication of ad spots in the same ad break
End to End Assistance in booking Aston bands, L bands & TVC in ad breaks
Presence of the prestigious AAAI Membership
Online Partner for all top News Channels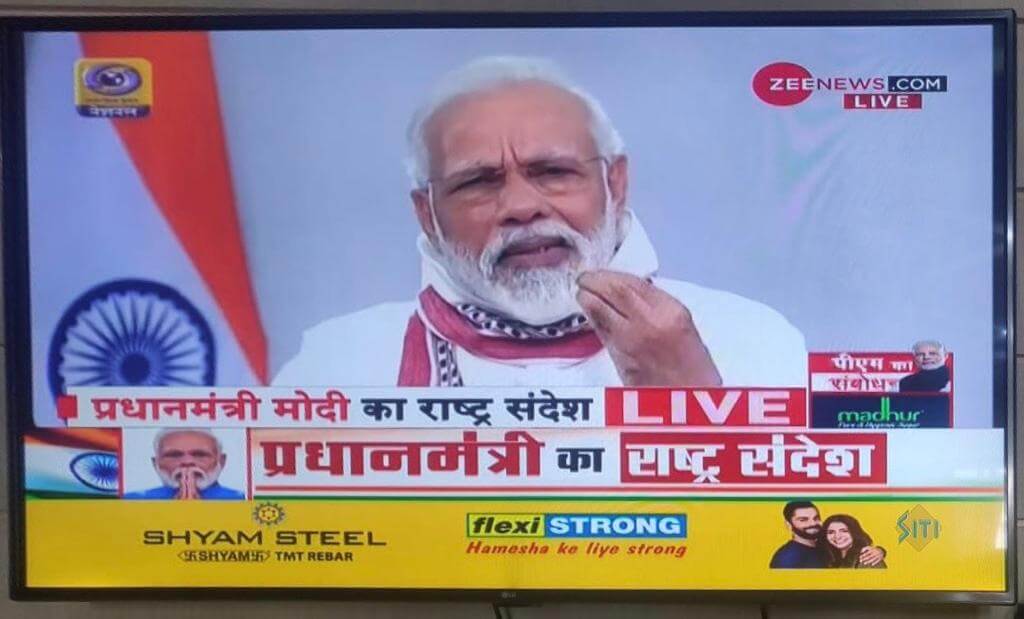 Frequently Asked Questions (FAQ):
Can I run my TV ad campaign only on weekends and evenings?
Yes, you can run your Television advertising campaign only on weekends and evenings. Such campaign runs are subject to premium rates. Depending on your requirement, we will suggest you the best spots your TV ads can run in. Please get in touch with our media expert on +919830400021 to find out more.
Bookadsnow the Top Advertising Agency in India.
How do I schedule TV spots? Do I have the flexibility to choose time bands?
Bookadsnow distributes Television advertising rates across different time bands of the day which cover both prime and non- prime spots. You have the flexibility to choose time bands subject to their availability. Rates of time bands, though, vary according to their respective viewership. To find out more, please get in touch with our media expert on +919830400021.