Odisha TV Advertisement Booking Online with Bookadsnow
Pioneered as the first private electronic media in the state of Odisha, OTV or Odisha TV is the flagship channel of the Odisha Television Network. It was launched in 1988 and changed from a cable to a satellite channel in December 2006. Over this period, the Odisha TV news channel rose as a favourite among the people of Odisha and still continues to grow due to its objective and unbiased reporting.
Language: Odiya, Oriya
Genre: General Entertainment, News & Current Affairs, News & Music, News
Viewership: 84445 Weekly
We do not display any rates as all media rates are negotiable. Please get in touch with our media experts for the best rates!


30+ YEARS
industry experience

AUTHORIZED ONLINE AD
BOOKING

Submit your details to book Odisha TV Advertisement
For more value add options such as Page mark, Extension, Advertorial please get in touch with our media expert. Call us on 9830400021 for more details.
Why Advertise in Odisha TV?

Additional Information
Targets a variety of audiences
Odisha TV is primarily a news channel but has also grown to include programmes related to art, tourism, food and so on. Hence, an Odisha TV advertisement reaches out to diverse segments of the population based on these programmes.
Wide Reach of medium
While initially launched in the twin cities of Bhubaneshwar and Cuttack, the Odisha TV channel slowly found its way into the major towns of the state. Hence, it now offers an extensive reach for advertisers looking for a way to tap specific audiences.
Better Results for advertisers
If one is inclined to targeting the Southern regions of the country, there's no better way than by releasing an Odisha TV advertisement. With roughly 84445 impressions during week 14, it proves to be a great medium for your advertising needs.

Different types of TV ads you can release in Odisha TV:
Aston Bands- A 10-second advertising strip displayed during a programme at the bottom of the screen
L Bands- An ad where the TV content is pushed back into an L-shaped frame during a programme
Show Sponsorships- A short ad that displays the sponsor of the programme
TV Ad Break- An ad that runs during a break that occupies the entire screen

Media essentials required to make a booking:
Format for ad creative- Choose the right file format while submitting content
Booking deadline- Follow the set deadlines while booking your ad
Payment process- Use our easy payment plans for booking various ads
Why book Odisha TV Ads through Bookadsnow?
Releasing an ad in the Odisha TV news channel becomes easier than ever with Bookadsnow. Its long-standing presence of 30+ years has made it a favourite among advertisers because it provides the best ad rates when compared to the market. Here are several benefits of choosing Bookadsnow:
Best price for TV ad spots guaranteed
Prime Time Ad Booking of Ad Slots
Expert Media Planning Solutions for Maximum Reach
Online Partner for all top News Channels
End to End Assistance in booking Aston bands, L bands & TVC in ad breaks
Presence of the prestigious AAAI Membership
Monitoring to ensure duplication of ad spots in the same ad break
Media Planning with month-wise data projecting trends in viewership
Live TV Ad monitoring facility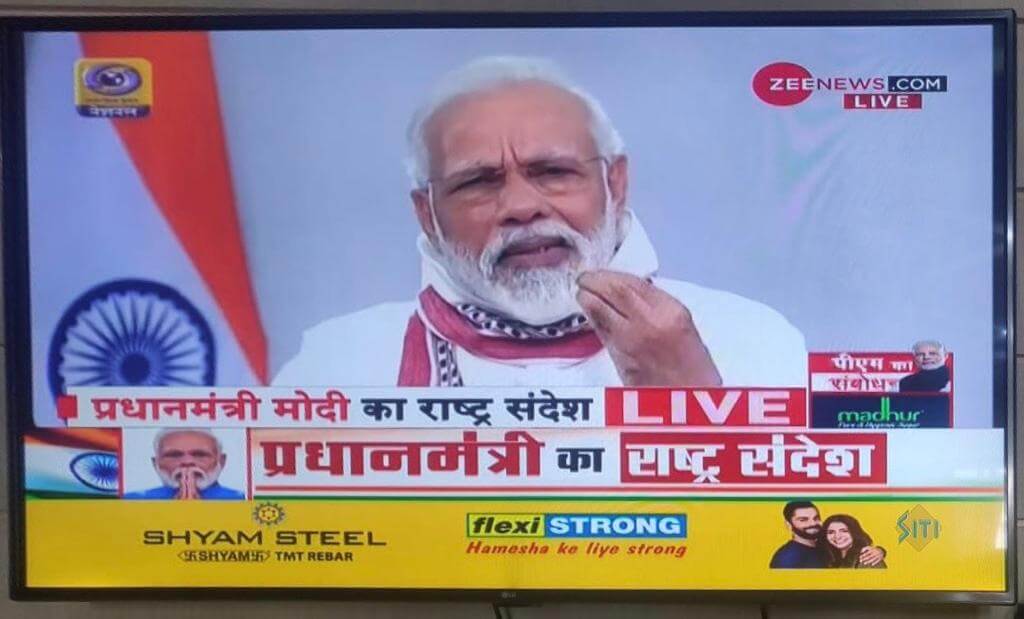 Frequently Asked Questions (FAQ):
How do I know when my ad will play on TV or if it is at all being played on TV?
We have an in-house 24X7 TV ad monitoring setup which tracks the playout schedule of your ads in real-time. We have a dedicated team that verifies and records all your ad spots during playout. We provide you with detailed, daily reports of the same, at your doorstep. We also provide you with telecast certificates as issued by the channel.
What happens if my TV ad is not played during the scheduled spot?
We have an in-house 24X7 TV ad monitoring setup to make sure your ad is played during the scheduled spot. If the case is not so, we will ask for a make-good date from you and compensate by playing the ad at the same time slot, on a different day within the campaign duration.