tV9 Kannada Advertisement Booking Online with Bookadsnow
Launched in December 2006, TV9 Kannada is a 24-hours news channel that is owned by Associated Broadcasting Company Private Limited. Covering regional, national and international news, it is the leading news channel in the Kannada language as per BARC statistics and holds a viewership share of 39% among the top 5 Kannada-news channels.
Language: Kannada
Genre: News & Current Affairs
Viewership: 168896 Weekly
We do not display any rates as all media rates are negotiable. Please get in touch with our media experts for the best rates!


30+ YEARS
industry experience

AUTHORIZED ONLINE AD
BOOKING

Submit your details to book tV9 Kannada Advertisement
For more value add options such as Page mark, Extension, Advertorial please get in touch with our media expert. Call us on 9830400021 for more details.
Why Advertise in TV9 Kannada?

Additional Information
Enjoys great support by audiences
This channel is known to air news items that adhere to the ideals of true journalism. Whether an analysis of events or an interview, viewers can expect credible, timely and objective information from its reporting.
Enhanced visibility of television ads
Releasing an ad in this channel allows a great deal of benefits towards fulfilling your advertising objectives. Hence, choosing TV9 Kannada means choosing the quickest route to better results and overall success.
Offers good reach for advertisements
Advertisers can use this medium for better results of their ad campaigns. With 168896000 impressions as per the statistics of week 14, one can be assured of success by releasing a television ad in TV9 Kannada.
Different types of TV ads you can release in TV9 Kannada:
Aston Bands- A 10-second ad strip that is shown at the bottom during a programme
L Bands- An ad where TV content is pulled back into an L-shaped frame
Show Sponsorships- A quick mention of the sponsor during an ad break
TV Ad Break- An ad that occurs during a break in the programme which is full-screen

Media essentials required to make a booking:
Format for ad creative- Use the appropriate file format for content
Booking deadline- Book TV ads within the fixed booking period
Payment process- Pay with convenience through easy payment plans
Why book TV9 Kannada Television Ads through Bookadsnow?
With a well-established presence of 30 years in the media industry, Bookadsnow has captured the attention of various advertisers over the years. Along with the best advertising rates, here's why Bookadsnow has always stood as the first choice:
Online Partner for all top News Channels
Live TV Ad monitoring facility
Presence of the prestigious AAAI Membership
Media Planning with month-wise data projecting trends in viewership
Best price for TV ad spots guaranteed
Monitoring to ensure duplication of ad spots in the same ad break
Expert Media Planning Solutions for Maximum Reach
Prime Time Ad Booking of Ad Slots
End to End Assistance in booking Aston bands, L bands & TVC in ad breaks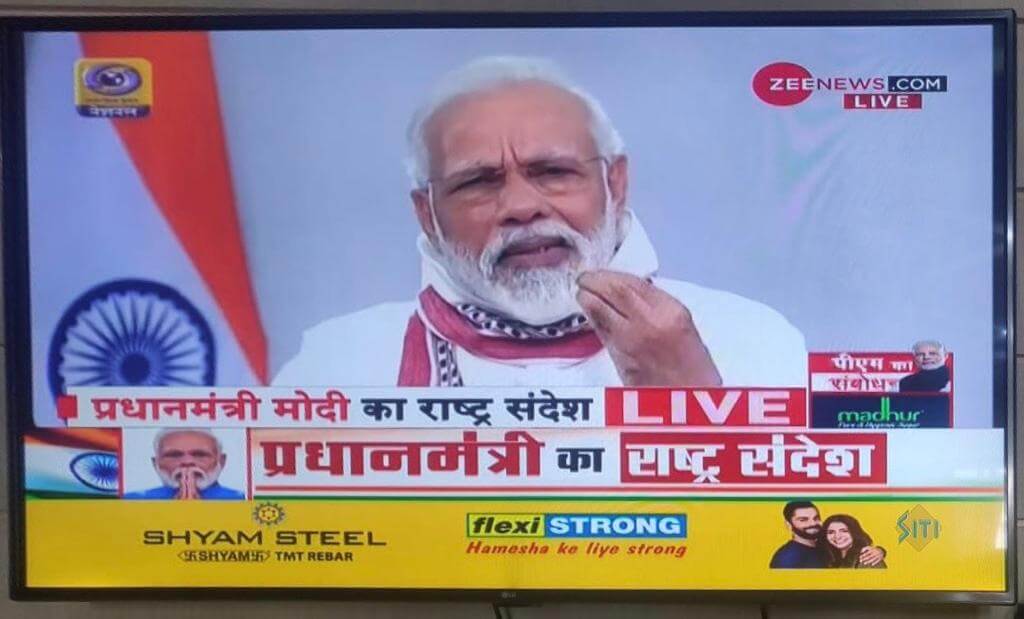 Frequently Asked Questions (FAQ):
How do I advertise in the Television Channel of my choice?
The ad booking page provides you with an array of options of various Television advertising channels. You can pick the channel of your choice. We provide you with the facility of selecting multiple channels. Your selection is added to your media plan and thereafter, you get redirected to a user form where you fill your basic requirements. After the submission of the form, our executive will get in touch with you.

Note: We can provide you assistance with any TV channel of your choice in spite of it not being mentioned on the website so just feel free to contact us.
How many times in a day will my TV ad be played?
This is determined according to your budget, channel mix and the number of spots you choose:
We will give you a detailed spot schedule, which is a part of our campaign-planning process. Bookadsnow have an in-house 24X7 Television advertising monitoring setup which tracks the playout schedule of your ads in real-time. We have a dedicated team that verifies and records all your ad spots during playout. We provide you with detailed, daily reports of the same, at your doorstep. We also provide you with telecast certificates as issued by the channel.