Book Advertisement in Aaj Tak TV Channel at Lowest Rate
Hailed as the leading Hindi news channel of today, Aaj Tak dominates the media space with the highest viewership in its segment. This channel was launched in December 2000 and is preferred for its impressive insights into regional, national and international affairs. Its widespread popularity gives stiff competition to the country's top GECs, Sports and Movies channels and hence, an Aaj Tak advertisement is known to work wonders for advertisers.
Language: Hindi
Genre: News & Current Affairs
Viewership: 81210 Weekly
We do not display any rates as all media rates are negotiable. Please get in touch with our media experts for the best rates!


30+ YEARS
industry experience

AUTHORIZED ONLINE AD
BOOKING

Submit your details to book Aaj Tak Advertisement
For more value add options such as Page mark, Extension, Advertorial please get in touch with our media expert. Call us on 9830400021 for more details.
Why advertise in Aaj Tak?

Additional Information
Maximum Reach across the country
Aaj Tak is a leading channel in both urban and rural Hindi-speaking markets as per BARC and IRS data. Hence, releasing an Aaj Tak advertisement is sure to attract a large portion of the Indian audience.
Guaranteed Viewership of advertisement
Releasing an advertisement in Aaj Tak is sure to have enhanced visibility. Backed by healthy viewership figures, any ad in this channel paves the way for better results among advertisers.
Ideal audience profile
For various industries such as real estate, FMCG or E-commerce, an Aaj Tak advertisement effectively relays messages to a variety of audiences. Hence, it is a medium that is worth choosing.
Enjoys great popularity as a news channel
As per recent statistics this April 2020, Aaj Tak recorded 56% more viewership than its nearest competitor. Hence, it enjoys the confidence of the public with timely and accurate delivery of news.
Different types of TV ads you can release in Aaj Tak:
Aston Bands- A strip of 10 seconds at the bottom of the screen that displays an advertisement during a programme
L Bands- An L-shaped ad where the ongoing TV content is squeezed in to offer a larger advertising area
Show Sponsorships- An AD that takes place during a break which mentions the sponsor.
TV Ad Break- A full-screen advertisement that runs during a break in the programme
Media essentials required to make a booking:
Format for ad creative- Submit your content in an appropriate file format.
Booking deadline- Ensure to book your ad within the stipulated booking period.
Payment process- There are easy payment plans to book your advertisement.
Why book Aaj Tak Television Ads through Bookadsnow?
With over 30 years of experience in the media industry, Bookadsnow has helped numerous advertisers to release their ads in Aaj Tak with the best advertising rates over the years. Here are a few reasons to choose our services:
Media Planning with month-wise data projecting trends in viewership
Live TV Ad monitoring and competitor activity tracking
Best price for TV ad spots guaranteed
AAAI Membership & Prime Time Ad Booking of Ad Slots
Expert Media Planning Solutions for Maximum Reach
Monitoring to ensure duplication of ad spots in the same ad break
Online Partner for all top News Channels
End to End Assistance in booking Aston bands, L bands & TVC in ad breaks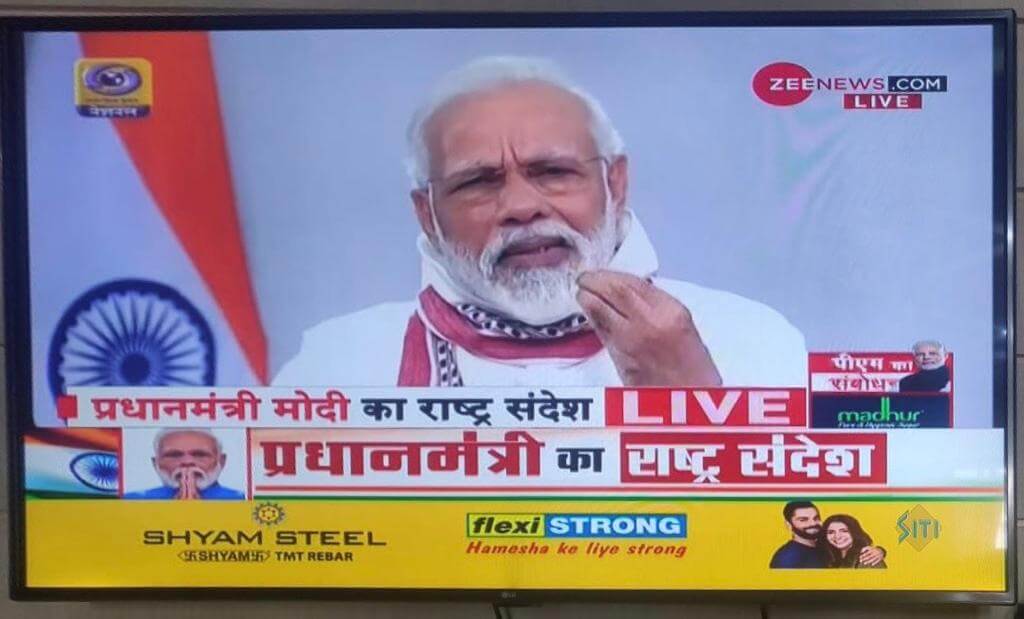 Frequently Asked Questions (FAQ):
How many TV ad spots can I buy in a day?
Ideally, the number of spots range between 9 and 21 in a day. The number of spots that you would like to advertise in depends on the nature of channel you choose and the intensity of your campaign which we will guide you through. Book Television Advertisement Now!!!
Can I get prime time slots for TV ads?
Primetime slots are those that have the highest viewership. They are thus high in demand and subject to availability. Our media plan has a mix of both prime time and non-prime time slots depending on several factors like budget, duration, and channel choice. Our media expert will suggest the perfect media plan for your depending on your requirements. Book Television Advertisement Now!!!
How many days will it take to start the TV ad campaign?
It will take 3 days after you have made the payment for your Televison advertising campaign to start. Please note that the start date of the campaign also depends on the availability of spots with channels. In case your campaign is not started on your preferred date, we will coordinate with you and decide on a revised schedule.