Polimer News TV Advertisement Booking Online with Bookadsnow
Polimer News channel, a Tamil News channel and a sister channel of Polimer TV is a Chennai based channel owned by Polimer Media Pvt. It is the highest viewed Tamil news channel in Tamil Nadu and Pondicherry which was launched in 1985. Book Polimer News ads through Bookadsnow to enjoy a range of services while reaching your target audience with ease.
Language: Tamil
Genre: News & Current Affairs
Viewership: 38000
We do not display any rates as all media rates are negotiable. Please get in touch with our media experts for the best rates!


30+ YEARS
industry experience

AUTHORIZED ONLINE AD
BOOKING

Submit your details to book Polimer News Tv Advertisement
For more value add options such as Page mark, Extension, Advertorial please get in touch with our media expert. Call us on 9830400021 for more details.
Why Advertise on Polimer News TV Channel?

Additional Information
Even though it is a renowned Tamil entertainment channel, here are the reasons that make it worth releasing TV ads.
Healthy Viewership in the Market
Polimer News enjoys a viewership share of 33% in the market among the top 5 Tamil news channels.
Flagship Brand
It is a flagship brand of Polimer Media Pvt Ltd, thereby highlighting its popularity among the Tamil audiences.
Healthy Channel Impression
Polimer News in week 17 of 2020, has achieved the highest impressions among the top 5 Tamil news channels recording an average 123645000 impressions
Excellent for B2B & B2C Sectors
From E-commerce to FMCG, the news channel will produce great revenues for B2B and B2C sectors in the industry.

What are the Different Types of TV Ads You can Release on Polimer News TV?
Aston Band- Flash ad played at the bottom of the screen.
L Band- L shaped ads played on TV while the content is being played.
Associate Sponsorship- This type is defined by teamwork between the brands and the broadcaster of the channel, enabling businesses to appear on the channel to reach their target audience with ease.
TV Ad Breaks- These are the TV ads that appear during Ad break slots of a particular programme.

What are the Media Essentials Required to Book Advertisement in Polimer News TV?
Ad Creative & the Format- Submit your content in an appropriate file format to the respective party.
Booking Deadline- Consider the ad booking deadline to book your ad on time.
Payment process- Choose your preferred payment plan and proceed with the process by making the final payment.
Why Choose Bookdsnow to Release Polimer TV Advertisements?

Our years of experience in the media industry has imbued us with skills and the capability to meet our client's requirement within the specified deadline. As an online portal for booking television ads, we have simplified the process of booking an ad which can be wrapped up within a few simple steps. Here are the reasons to choose Bookadsnow for releasing a Polimer News Channel advertisement.
Competitive Market Rates- Through Bookadsnow, enjoy the best Polimer TV Ad Rates in the market.
AAAI Membership- We have received the AAAI membership that gives us the licence to various advantages beneficial for our clients.
Prime Time Ad Booking of Prime Slots- Choose us to book Polimer TV advertisements in the prime ad slots, thereby increasing your brand reach to your target audiences.
Live TV Ad Monitoring Facility- Get real-time information about the number times your TV ad is being played as our in-house experts keep a live track of the same.
End to End Media Solution- From helping you to choose the right channel for your advertisement to providing you with other assistance, our experts are always ready to guide at every step.
Overall Evaluation & Proof of Execution- Get access to the end report of your advertisement displaying the result with a detailed proof of execution
Online Partner for All Top News Channels- Bookadsnow works with top TV channels across the nation and maintains a healthy relationship with them, thereby, making it accessible for businesses to release TV ads with ease.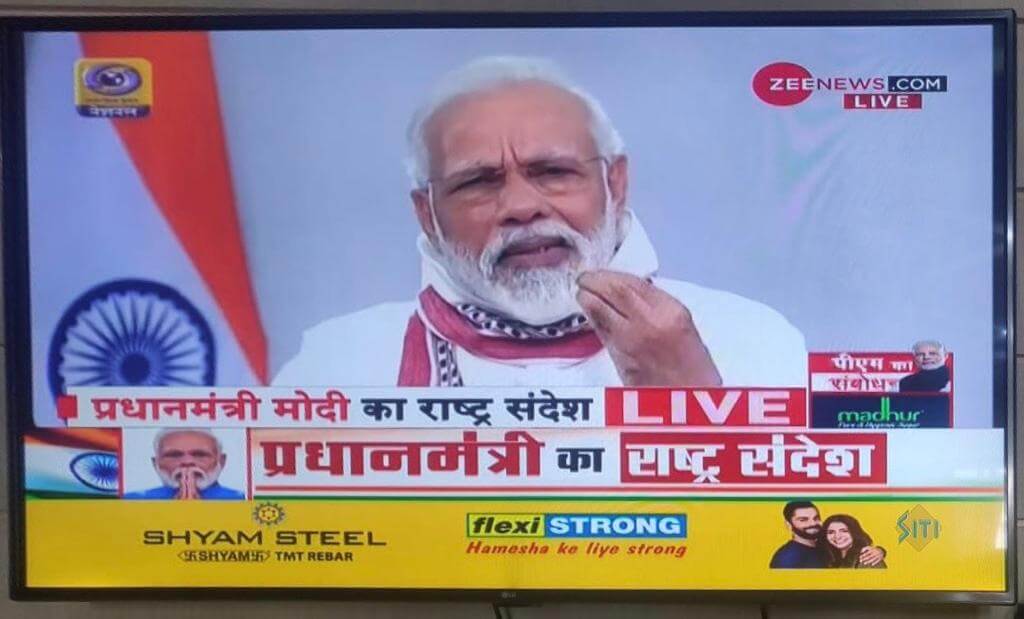 Frequently Asked Questions (FAQ):
How many TV ad spots can I buy in a day?
Ideally, the number of spots range between 9 and 21 in a day. The number of spots that you would like to advertise in depends on the nature of channel you choose and the intensity of your campaign which we will guide you through. Book Television Advertisement Now!!!
Can I get prime time slots for TV ads?
Primetime slots are those that have the highest viewership. They are thus high in demand and subject to availability. Our media plan has a mix of both prime time and non-prime time slots depending on several factors like budget, duration, and channel choice. Our media expert will suggest the perfect media plan for your depending on your requirements. Book Television Advertisement Now!!!