Book Times of India Obituary Ads at Lowest Rate
The loss of someone close is always painful and difficult. We understand how difficult it must be for you to reach out to your friends and family with the news of your loss. We give you the opportunity to book Times of India obituary ads at the lowest rates. You can choose between a death notice, obituary ads in the Times of India or a display ad in memoriam of a death anniversary.
Read More
We do not display any rates as all media rates are negotiable. Please get in touch with our media experts for the best rates!



30+ YEARS
industry experience

AUTHORIZED ONLINE AD
BOOKING

Please choose one of the Ad Type above to proceed further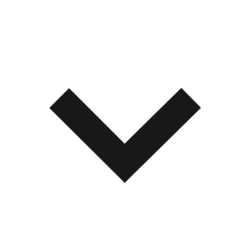 Why Book Obituary Ads in Times of India?

Additional Information
The extensive reach of this esteemed newspaper simply increases the reach of your Times of India obituary advertisement too. We are always here to help you with easy booking processes, affordable rates, and times of India obituary ad booking advice to maximize your reach. Now book your obituary ads in times of India via Bookadsnow. You can enjoy prime visibility in any leading newspaper like the Times of India. Booking space for death announcement in the Times of India just became a lot easier with the easy 3 step ad booking process via Bookadsnow.
What are the rates of booking Obituary Ads in Times of India?
You can pick between Classified Text Ad and Classified Display Ad for your Times of India obituary ads. The Classified Text Ads are usually more economical. We charge them on the basis of words/characters/lines. You can always customize your Times of India obituary with bullets and borders to increase visibility. The Classified Display Ads are usually more expensive. You can use images to enhance the visibility of your message. You can choose collared display ads or black and white display ads for the death announcement in the Times of India. The rate directly depends on the dimensions of your display Times of India ad.
We do not showcase fixed rates for our ad booking services in any newspaper since we believe all rates to be negotiable. Once you choose your advertisement category, type, and content, we will intimate you on the Times of India obituary ad booking rates instantly.
How can you book a Times of India obituary ad via Bookadsnow?
Simply follow these steps to successfully book obituary ads in Times of India –
Select your location and Times of India from the Bookadsnow home page

Choose the Obituary ad. You can check out our online obituary ad templates for guidance.

Select your preferred date of publishing the ad.
You can clear the payment via online or offline methods. Once the payment is complete, you will receive a complete invoice with the details of your obituary advertisement in the Times of India.
Why choose Bookadsnow for booking Times of India obituary advertisement online?
Choosing Bookadsnow gives you a plethora of interesting benefits –
You can complete the Times of India obituary advertisement booking process in less than 10 minutes.

You will not only get the best rates, but you will also get expert guidance in the form of obituary ad template while designing your own ad.

You can enjoy various online and offline payment methods for online Times of India ad booking services.
Check out our sample obituary ads in Times of India before you book your own ad, right here!
Recently Asked Questions (FAQ):
I am not able to find certain channels/newspapers/magazines on which I wish to advertise. What should I do?
Bookadsnow lists all local, regional and national channels/newspapers/magazines for you to choose from. However it is an indicative list and if you are unable to find where to book your preferred Television Advertising / Newspaper Advertising / Magazine Advertising in our lists available online, our media expert will help you find what you are looking for. Even if your preferred channel/newspaper/magazine is not included in our list, call us at +919830400021. We will book ads for you on that specific media outlet.