Hindustan Times Obituary Ads Booking at Lowest Rates
Releasing obituary ads is circumstantial for the acknowledgment and memory of the loved ones. Hindustan Times obituary refers to the death advertisement in the newspaper which is published to inform, pay tribute or remind the relatives and pals about the event. Newspaper Obituary ads or death notices convey the personality or contributions of the deceased in a meaningful way.
Read More
We do not display any rates as all media rates are negotiable. Please get in touch with our media experts for the best rates!



30+ YEARS
industry experience

AUTHORIZED ONLINE AD
BOOKING

Please choose one of the Ad Type above to proceed further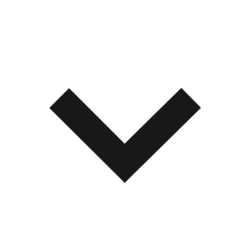 Why Book Obituary Ads in Hindustan Times?

Additional Information
The Hindustan Times Advertisement is one of the leading English dailies in India. It is the advertiser's paradise with over 26 different subcategories of ads spread out across the main newspaper and its supplements. If you are interested to reach out to a wide section of the Indian population, with an impressive purchasing power, you should try booking ad in Hindustan Times Obituary.
Here's why everyone should think of Hindustan Times Obituary Ads at least once:
It has an average readership of over 37.7 lakhs for obituary ads booking.

It has a circulation of over 14 lakhs.

The Hindustan Times advertisement rates are quite reasonable.

You can choose any category according to your needs and your advertising budget.
What are the Types of Hindustan Times Obituary Ads?
In terms of format, Hindustan Times Obituary is of three major types:
Hindustan Times Classifieds

Classified Display Ads

Display Ads
Bookadsnow, an initiative of Lookad India Private Limited is one of the top Newspaper Advertising Agency in India with an experience of over thirty years.
Perks of Booking Hindustan Times Obituary Ads with Bookadsnow:
We offer you justifiable ad rates for all types of Hindustan Times Obituary Ads.

We can release your Hindustan Times Obituary ads in any city throughout India.

If you face any issue while selecting the newspaper to place the Obituary Ads in Andhra Jyothi, simply drop us a query on our website and our media professionals will immediately get in touch with you.

We thoroughly understand your need of the hour and provide you with readymade obituary template, creative and last-minute option to book Hindustan Times Obituary ads.

We are an active team at your service 24X7 for booking Hindustan Times Obituary Ads.
Documents needed for Obituary Ads in Hindustan Times:
Death Certificate

Complete details of the deceased.

A photograph of the deceased.

Size of the advert.

Date of release
Recently Asked Questions (FAQ):
How do I book an obituary ad in a newspaper?
Obituary Ads are booked in the newspaper pay your respect towards the deceased. The purpose of the Ad is to inform about the death news to the distant friends and relatives, which otherwise is a time taking process. With Bookadsnow, you can book Obituary Ads in few simple steps.
There are three forms in which you can publish your Obituary Ad.
Classified (Obituary) Text Ad: This is the simplest form of displaying your Obituary Ad. This form of publishing your Obituary Ad will display only texts without any image which will appear in the Classified section.
Display (Obituary) Ad: If you want to represent your Obituary Ad with an image and text, then Display Ad is perfect in this case. Such ads are designed using high resolution coloured or black and white templates with the appearance of minimal text.
Display Classified (Obituary) Advertisement: The content of such Ad includes texts as well as images and is considered to be the contemporary form of displaying your Obituary Ad. The rate for such Ad is fixed per square centimetre and these are usually the most premium ads.
The Process of booking obituary ads
Step 1: Click on the Obituary Ad from the given list of ad types.
Step 2: Select a newspaper of your choice among the available ones. We can help you with booking your obituary ad in all national and regional newspapers in a ad size of your preference and budget.
Step 3: Next, choose a particular form of Ad among the Classified Text Ad, Classified Display Ad and Display Ad.
Step 4: You'll come across three distinct online forms for each type of Ad display.
Start by specifying the location for publishing your Obituary Ad (one or more city).
Next, customize the size of your Obituary Ad campaign.

Next, upload the creative or the content of your Ad and also mention the date of release.

Lastly, mention your personal details along with a comment (if needed) to define your requirements followed by submitting your query.
Once you are done with the whole process of booking an Obituary Advertisement our in-house media team will contact you and guide you with other details of your Ad campaign along with setting up a relevant budget.