Job Advertisement Booking in The Hindu at Lowest Ad Rates
The correct or suitable people for a particular designation or job are not present at one place, therefore to get them, you require to take a call. Placing Appointment Ad or Job ad in the newspaper for this specific purpose is an advantageous approach. Publishing Hindu Newspaper Ad for job motive assist to bridge the gap that is prevalent between the employees and employers. Also, Online Appointment Booking is available for your convenience and ease. Online Appointment or recruitment ad booking is the most sought after and effective means of mass communication.
The Appointment Ad in the Hindu Newspaper is released on every Wednesdays to exhibit various career opportunities to the prospective job seekers. The Agencies preferably choose Online Appointment Booking to place Hindu Newspaper Ad to reach out to the felicitous audience because The Hindu guarantees high reach and readability. Also, the Recruitment ad rates vary in cost depending on the size and format of the advert.
Read More
We do not display any rates as all media rates are negotiable. Please get in touch with our media experts for the best rates!



30+ YEARS
industry experience

AUTHORIZED ONLINE AD
BOOKING

Please choose one of the Ad Type above to proceed further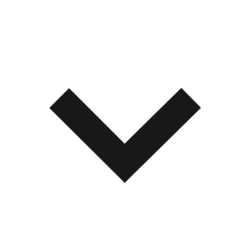 Why book Appointment Ad in The Hindu newspaper?

Additional Information
The main reasons for book Appointment Ad in The Hindu newspaper are:
The Hindu newspaper has high circulation disseminating about 14,58,398 copies on a daily basis. Therefore, the booking of Appointment Ad in the Hindu newspaper with Bookadsnow is considered highly effective to reach a greater audience.

The highest circulated National Daily, the Hindu receives high readability entitling it with the appreciation of being the highest read newspaper in the south.

The Hindu Newspaper Ad exhibit cost-effective advertisement options. On the basis of the needs and budget, the advertisement can be published in Classified Display or Classified Text formats.
What are the kinds of Job Advertisement is available in Hindu newspaper?
Situation Vacant:

Situation Vacant Advertisement in Hindu newspaper refers to the vacancies that are available for distinct positions in various organizations or companies across India.

Situation Abroad:

Situation Abroad in Hindu newspaper refers to the vacancies that are available for recruiting professionals in various International organizations in Abroad. Also note, for Online Appointment Booking of Situation Abroad Advert, you are required to produce supporting documents which include Embassy Clearance and Company Letterhead.

Home Jobs:

Home Job Advertisement in Hindu newspaper is published for those who are looking to work from home as a freelancer in various companies or start-ups across India.
What are the formats of Appointment Ad in The Hindu newspaper?
We at Bookadsnow, provide the best advertising solution for your organizations. Appointment Ad in the Hindu newspaper are of three kinds:
Text Classifieds:

Text Classifieds are low priced, textual ads showcasing lesser details and no image or logo.

Classified Display ads:

Classified Display Ads appear in specific columns which may or may not contain an image or logo. The Hindu Classified display Ad acts as an ideal medium to reach out to the prospective employees.

Display Ads:

Display Ads are suitable for high level or multiple job vacancies. They are generally published once or twice on a particular day of every week. Considered to be one of the most expensive ads, Display Ads are catchy in nature.
Book Job Advertisement in Hindu Newspaper with Bookadsnow
Bookadsnow, an initiative of Lookad India Private Limited is an online platform that has made booking Appointment Ad in The Hindu newspaper convenient and simpler. Booking Appointment Ad in The Hindu newspaper with Bookadsnow offers the following benefits:
Competitive market rates–

We provide you with the lowest quotes available in the market.

Complete transparency

with media buying at every step– We endeavor to do away with the lack of transparency prevailing in the industry and that is why we do not display card rates. Media rates are highly negotiable and we aim to negotiate the best on your behalf.

Media consultation

– Our dedicated media experts are there to guide you through your media planning and ad campaign.

Evaluation reports & proof of execution

– We provide day-to-day reports along with detailed proof so that you have a clear picture of the impact of your ad campaign.

Flexibility regarding last-minute ad bookings

– We understand your requirement and provide you with the provision of placing last-minute ad bookings.
Best platform and positioning for your ads – We bring you the best and the prime ad positions, which results in the highest reach for your Hindu Newspaper Ad.
To proceed with the Recruitment Ad in Hindu Newspaper, you must provide us with the following:
A well-formulated advertisement matter under the letterhead of the company mentioning all the details of the company.

Size of the Advertisement.

Preferred Date of Release.
Essential Documentation for Booking Domestic Recruitment Ad in Hindu Newspaper:
This is a particular criterion that requires the recruiters to abide by the laid down rules that are notified or delegated by the Indian government. The most important regulation is that the recruiter must own the overseas recruitment license from the Indian Government, and the same must be exhibited on all the Appointment Ads, whenever published. No employer without abiding by the Emigration Act mentioned in Section 16 can recruit any Indian citizen for a job in abroad.
To proceed with the Overseas Appointment Ad in Hindu Newspaper, you must provide us with the following:
The company's registration number and postal address.

The Appointment Ad matter must be printed on the original letterhead of the organisation mentioning the feasible details (name, address and phone number) of the company.
Recently Asked Questions (FAQ):
How do I book an appointment ad in a newspaper?
You can book your Appointment Ad by displaying it in three different ways through Bookadsnow.
Classified (Appointment) Text Ad:

This is the easiest form of displaying your appointment Ad. This form of publishing your Job Advertisement in Newspaper will display only texts without any image which will appear in the Classified section.

Display (Appointment) Ad:

If you want to represent your appointment Ad in an elaborate manner without much text, then Display Ad is perfect in this case. Such ads are designed using high resolution coloured or black and white templates with the presence of minimal text.

Display Classified (Appointment or Recruitment) Advertisement:

The content of such Ad includes texts as well as images and is considered to be the trendiest form of displaying your appointment Ad. The rate for such Ad is fixed per square centimetre.
The Process of booking Job Advertisement in Newspaper
Step 1: Click on the Appointment Ad from the given list of ad types.
Step 2: Pick a newspaper of your choice among the available ones.
Step 3: Next, choose any specific form of Ad among the Classified Text Ad, Classified Display Ad and Display Ad.
Step 4: You'll come across three different online forms for each type of Ad display.
Start by mentioning the location for publishing your appointment Ad (one or more city).

Next, customize the size of your Ad campaign.

Next, upload the creative or the content of your appointment Ad and also mention the date of release.

Lastly, mention your personal details along with a comment (if needed) to specify your requirements followed by submitting your query.
Once you are done with the whole process of booking your recruitment ads in newspaper, our in-house media team will contact you and guide you with other details of your Ad campaign along with setting up a budget for you.
Which newspaper should I book my appointment ad in?
Finding skilled workers is a two-way traffic. Just like individuals keep looking for the right opportunity that will boost their career, companies also make sure to hire the right candidate that will become an asset to their company. Hence, appointment Ads come into the action. However, these factors need to consider before publishing a recruitment ads in newspaper.
Reputation: Reputation of the newspaper, is the first thing you must consider before publishing your appointment Ad. The more widely a newspaper is read, be sure of a successful appointment Ad campaign for the purpose of coming across the right candidate through the Ad.
Target Audience: Choose a newspaper that will allow a company to target the right candidate without any hindrance. This, in turn, will facilitate a better engagement between the appointment Ad and the right candidate.
Regions & Circulation: An organization must select a newspaper which is published in various regions across a nation with a high circulation to find more potential candidates. This is because if the preferred newspaper is published in that region where the targeted candidates are concentrated, then chances are high that the Ad will yield adequate results.
Hence, a company must consider these three factors for publishing an appointment Ad, which otherwise is bound to be doomed. They can also consider publishing the appointment Ad in local newspapers if the targeted candidates speak in the local language apart from the regular English or national language.
However, if a company is still surrounded by hesitations about the right newspaper for booking an appointment advertisement, feel free to call us +919830400021 or browse through our website here. Our media expert will get in touch with you and assist you in choosing the right newspaper according to your budget and demand.