Matrimonial Ads Booking in Dainik Jagran at Lowest Ad Rates
Matrimonial Dainik Jagran Advertisement is published with a specified aim to find a feasible and suitable partner with the prospect of getting married. With the Dainik Jagran Newspaper Advertisement, you can easily reach out to the prospective matches for your children, friends, and relatives.
The process of Dainik Jagran Matrimonial Ad Booking is made simpler through the Bookadsnow website.
Read More
We do not display any rates as all media rates are negotiable. Please get in touch with our media experts for the best rates!



30+ YEARS
industry experience

AUTHORIZED ONLINE AD
BOOKING

Please choose one of the Ad Type above to proceed further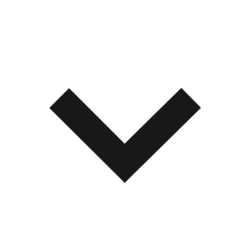 Why book Matrimonial Ads in Dainik Jagran newspaper?

Additional Information
Dainik Jagran is the most widely circulated Hindi daily in the world. It started in 1942, in Jhansi and since then it has been a mark of quality and trustworthiness. More than just another Hindi daily, Dainik Jagran is a legend that has once borne the details of India's struggle for freedom.
Here is how Dainik Jagran Matrimonial Ads has created a legacy of its own –
• It is now available in 27 cities and towns. This includes all major cities including Delhi, Kolkata, Mumbai and the likes.
• It has over 16.4 million readers per issue in India.
• The Dainik Jagran Advertisement Rates are economic and negotiable.
• As per BBC-Reuters, it is India's most credible Hindi daily.
Book Matrimonial Ads in Dainik Jagran at Lowest ad rates
Today, Dainik Jagran is one of the strongest advertising platforms in India, but you can avail the best Dainik Jagran Matrimonial Advertisement Rates even for last minute booking with Bookadsnow.
Dainik Jagran covers a plethora of news topics including sports, business, politics, international news, entertainment, health and fitness, and lifestyle. Thus it caters to a wide range of people with varying purchasing power. Thus, the Dainik Jagran Matrimonial Advertisement Rates are suitable for both individual advertisers and large enterprises.
Types of Dainik Jagran Advertisement for the Matrimonial ad:
• Wanted Grooms: Wanted Grooms is a section where the bride's family advertise in Dainik Jagran newspaper.
• Wanted Brides: Wanted Brides is a section where the family of the groom advertises in the Dainik Jagran newspaper.
• Other types of categorization are on the basis of specific conditions like profession, caste, community, nationality, preference, religion, age and location.
Book Matrimonial Ads in Dainik Jagran with Bookadsnow
Bookadsnow is an online portal for buying media spaces across the country. It is an initiative of Lookad India Pvt Ltd, with the motive to make advertising easier and cost-effective. Bookadsnow has the advantage of over 3 decades of experience in the advertising field.
Benefits of Dainik Jagran Matrimonial Advertisement with Bookadsnow:
• Competitive market rates: We provide you with justifiable quotes available in the market.
• Complete transparency with the media buying: We maintain complete transparency with our customers. Due to this reason, we do not display the card rates on the online platform because media rates are negotiable.
• End to end media consultancy: Our media expert team works hard to resolve your advertisement queries. We provide you with assistance at every step.
• Readymade formats for the first-time bookers: We understand the problem faced by the first-time ad bookers. Therefore, for their comfort, we provide them with readymade templates and guidance.
• Flexibility regarding last minute Matrimonial Ads in Dainik Jagran Newspaper: We definitely understand your need of the hour and have provisions available for last minute bookings.
What are the formats of Matrimonial ads in Dainik Jagran
Dainik Jagran Matrimonial Ads are of two types, in terms of format – Classified Text and Classified Display.
• Text Classifieds: Text Classifieds is the text-based advertisement. These type of advertisements are budget friendly and are published under specific columns of the Dainik Jagran newspaper. Dainik Jagran Ad Rates are less in comparison to the other ad type listed below.
• Classified Display Ads: Classified Display Ads contain the image of the prospective bride or groom with contact details mentioned. This type of advert is more detailed and grab the attention of the audience.
Recently Asked Questions (FAQ):
How to figure out on which page of the newspaper/magazine my advertisement will appear?
Every ad category has an option where you can state your particular requirement, as to where the ad will appear in the newspaper/magazine. If you want a specific page/position for your ad, you can state that position. In case you don't have any such requirement, the ad will appear on any available page or position.
Will I be intimated once my newspaper/magazine advertisement is booked?
Our media expert will assist you through the whole of your booking process. Once the newspaper advertisement /magazine advertisement is booked, intimation will be provided to you in the form of a mail on the given email id or our media expert will get in touch with you directly. Bookadsnow the Top Advertising Agency in India.