Display Classifieds Booking in The Times of India at Lowest Ad Rates
Times of India is India's favorite newspapers. It has a circulation of over 31.4 lakhs and a readership of a whopping 76.43 lakhs across the country. The reputation of this newspaper makes it almost impossible to find advertisement space in it. With the help of Bookadsnow, you can easily book display ads in this 175 years old newspaper.
Times of India online advertisement booking can be challenging for businesses looking forward to publishing display ads. Display advertisements in the ToI can be notoriously expensive and you may have to book months in advance unless you have a strong media planner working with you. At Bookadsnow, we make sure you reach out to your target audience at the right place and at the right time.
Read More
We do not display any rates as all media rates are negotiable. Please get in touch with our media experts for the best rates!



30+ YEARS
industry experience

AUTHORIZED ONLINE AD
BOOKING

Please choose one of the Ad Type above to proceed further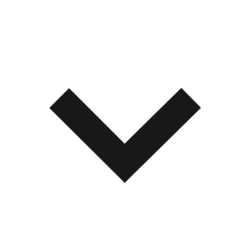 Why book Display Advertisement in The Times of India ?

Additional Information
Times of India Display Ads Booking Online:
Publishing your advertisement in the main newspaper may cost you more, but it increases your reach manifold. The main newspaper caters to a wide readership interested in sports, politics, environment and global issues. Our Times of India display ad rates are incredibly lower than most contemporary ad booking agencies. We offer special prices and amazing discounts on jacket ad rates, Times of India front page ad cost and more.
Times of India Display Classified Ads Booking Online
The classified ads in Times of India are both economic and far-reaching. The classified columns give you an access to millions of readers. You can choose between matrimonial, obituary, education, property and recruitment as your ad sub-types. We calculate our ToI online ad booking costs based on the number of lines. You can also avail our thrilling discounts for booking classified ads in the Times of India.
Times of India Online Advertisement Booking Online
This supplement caters to a wide readership of students and academicians. This is India's most widely circulated student supplement cum career guide. It is the best platform for ads of educational institutes, counseling organizations and similar brands from across the country and abroad. Check out our special Times of India online advertisement booking rates before offers run out.
Times of India Display Advertisement Booking with Bookadsnow
An initiative of Lookad India Private Limited, Bookadsnow quarries on the vision to make booking Display Ad Booking in Times of India relatively convenient and easier. With an experience of more than thirty years, Bookadsnow strives to be a leading Advertising Agency in India.
Perks of Booking Times of India Display Ads with Bookadsnow
• Times of India Advertisement are of high budget medium, but at Bookadsnow, we genuinely provide you with the best ad rates for the same with good position for maximum visibility.
• We assist you with the right placements and correct positioning for the Times of India Display Ads. With our assistance, you can book across India in multiple columns like the half page, full page, jackets, quarter page, bookmarks and various other customised sizes.
• If you face any issue while selecting the newspaper supplement to place the Times of India Display Ads, simply drop us a query on our website or reach out to us on 98304-00021 and our media experts will immediately get in touch with you.
We also offer flexibility and give you several options for making payments to us online or offline to make this process hassle-free and easy for now.
Recently Asked Questions (FAQ):
How many times in a day will my TV ad be played?
This is determined according to your budget, channel mix and the number of spots you choose:
We will give you a detailed spot schedule, which is a part of our campaign-planning process. Bookadsnow have an in-house 24X7 Television advertising monitoring setup which tracks the playout schedule of your ads in real-time. We have a dedicated team that verifies and records all your ad spots during playout. We provide you with detailed, daily reports of the same, at your doorstep. We also provide you with telecast certificates as issued by the channel.
What are the documents required to publish a display ad?
To publish a display classified ads, you need to furnish a scanned copy of your PAN card, your ad content, and images. Our media expert will guide you through your ad booking process from start to finish.