Republic TV Advertisement Booking Online with Bookadsnow
Launched on the 6th of May, 2017, Republic TV is a leading English news channel founded by Arnab Goswami. According to BARC viewership data, it enjoys the highest viewership among other channels in its genre. As per recent figures, Republic TV has recorded a tremendous growth from 692000 to 1896000 impressions across week 10 and 14. Hence, it is truly a lucrative medium for those looking to book newspaper advertisements today.
Language: English
Genre: Infotainment, News
Viewership: 11000
We do not display any rates as all media rates are negotiable. Please get in touch with our media experts for the best rates!


30+ YEARS
industry experience

AUTHORIZED ONLINE AD
BOOKING

Submit your details to book Republic TV Advertisement
For more value add options such as Page mark, Extension, Advertorial please get in touch with our media expert. Call us on 9830400021 for more details.
Why Advertise in Republic TV?

Additional Information
Widespread popularity across India
This channel stands as the no. 1 channel in the English news genre. Hence, a Republic TV advertisement is always sought after by advertisers since it is the most watched English news channel across India.
Unbeatable reach and presence
The broad pan-India presence of Republic TV helps it reach various audiences and sectors such as E-commerce and real estate. This is sure to reap innumerable benefits among advertisers as a medium.
Esteemed status as a news channel
Republic TV and its live news, splendid reporting and journalistic prowess have led to the strong support of a large audience. In fact, BARC reports a viewership share of 37% among the top 5 English news channels.
Guaranteed viewership of advertisements
Backed by strong growth with 1896000 in week 14, this figure is sure to work to your advantage. Placing a Republic TV advertisement will lend you these advantages that will surely translate into better results.


Different types of TV ads you can release in Republic TV:
Aston Bands- A 10-second ad strip that is shown at the bottom during a programme
L Bands- An ad where TV content is pulled back into an L-shaped frame
Show Sponsorships- A quick mention of the sponsor during an ad break
TV Ad Break- An ad that occurs during a break in the programme which is full-screen

Media essentials required to make a booking:
Format for ad creative- Use the appropriate file format for content
Booking deadline- Book TV ads within the fixed booking period
Payment process- Pay with convenience through easy payment plans
Why book Republic TV Ads through Bookadsnow?
When it comes to booking TV ads, nothing compares to the services of Bookadsnow. Its 30-year long experience in the industry has made it a strong preference among advertisers today. Here's why:
Prime Time Ad Booking of Ad Slots
Expert Media Planning Solutions for Maximum Reach
End to End Assistance in booking Aston bands, L bands & TVC in ad breaks
Media Planning with month-wise data projecting trends in viewership
Live TV Ad monitoring facility
Best price for TV ad spots guaranteed
Monitoring to ensure duplication of ad spots in the same ad break
Online Partner for all top News Channels
Presence of the prestigious AAAI Membership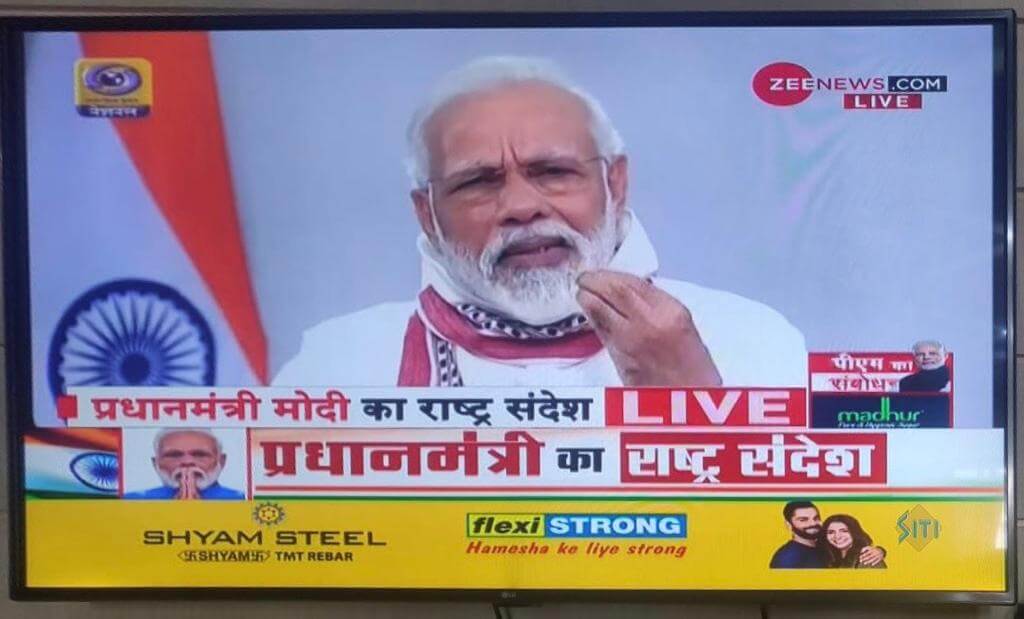 Frequently Asked Questions (FAQ):
I want to book an ad with Bookadsnow. How do I select the right medium for my respective ad?
Selecting the right medium for your respective ad depends upon certain factors, namely:
The nature of your brand or product and the kind of visibility it requires
Whether your target group is regional or national
What sort of medium your target group consumes
What your advertising budget is
Sometimes, for a newspaper advertisement to be effective, use of more than one media comes in handy. You can go for a media mix as per your requirement. Our media experts will help you choose the best media plan to meet your advertisement objectives perfectly.
How many TV ad spots can I buy in a day?
Ideally, the number of spots range between 9 and 21 in a day. The number of spots that you would like to advertise in depends on the nature of channel you choose and the intensity of your campaign which we will guide you through. Book Television Advertisement Now!!!