Colors Advertisement Booking Online with Bookadsnow
Launched in July 2008, Colors is a joint venture of Viacom and Network 18 and Viacom's flagship brand in the General Entertainment space in India. The channel became very popular as it offered a combination of 'emotions' and 'variety'. Since its popularity, Viacom 18 went international with the launch of "Aap ka Colors" in the US. Recently, Viacom launched Colors Infinity and its HD version. One can watch it via internet or even download the App.Advertising in television creates a stronger and long lasting impact on your target audience. Bookadsnow.com helps you reach your relevant audience across the nation with effective Television advertising. Advertising in Colors can drive sales for your brand as well as boost your brand recognition.
Language: Hindi
Genre: General Entertainment
Viewership: 153000
We do not display any rates as all media rates are negotiable. Please get in touch with our media experts for the best rates!


30+ YEARS
industry experience

AUTHORIZED ONLINE AD
BOOKING

Submit your details to book Colors Advertisement
For more value add options such as Page mark, Extension, Advertorial please get in touch with our media expert. Call us on 9830400021 for more details.
Why you should advertise on Colors?

Additional Information
The advantages of advertising in Colors are:
Colors have an extensive viewership all across the nation of every age group.
It is an excellent channel to reach out to your target audience. Television advertisements turn out to be most effective when you make a lasting impression in the minds of the viewers.

Colors advertisement can help you reach your target audience at two levels: region-centric or nationwide.

The consumption audience consists of a different individual of the population.

The channel provides for both prime time and non-prime time advertisements within their respective rates.

The channel also provides different Ad types like Ads during ad breaks (First & Last), Aston Bands, L Bands, and Sponsorships etc.
How to advertise In Colors with Bookadsnow?
Bookadsnow is an online media planning portal for booking your advertisement in television channels. With over three decades of presence in the advertising world, Bookadsnow has some of the best contacts in the market that allows them to bring out the best backed up by most cost-effective Ads for their clients. Hence, it is your one-stop solution for all your advertising queries.
We have the advantage of the experience of more than three decades in the advertising industry.

We provide best quality advertisements at the lowest possible rate without compromising on the quality.

We provide services like Live TV Ad Monitoring to help you through the process of timing and positioning of your television advertisement.

Due to our presence in the industry for more than 30 years, they bag the most cost-effective deals.
We do not show Colors TV advertising rates for the advertisement since Colors advertising rates in India varies and through Bookadsnow rates are highly negotiable.
Book Colors Advertisement with Bookadsnow!
Bookadsnow, a leading online media planning portal and we share strong business attachment and connection with local and national media houses. Since, we are there in the industry for last 30 years, we make sure you carry out their client's demand successfully at the best possible rate.
The perks of Television Ads booking in Colors with Bookadsnow are as follows:
Competitive market rates: They provide you with legitimate quotes available in the market.
Complete Transparency with the Media buying: We endeavor to do away with the lack of transparency which is prevalent in the industry and this is the reason we do not display card rates online. This is because with Bookadsnow the media rates are highly negotiable up to eighty percent.
End to End Media consultancy: Our dedicated in-house media team are always there to guide you through your media plan from start to finish.
Overall Evaluation and Proof of Execution: We provide you with the end report displaying the result of the advertisement and a detailed proof so that you can get a clear image of the impact of your television advertisement campaign.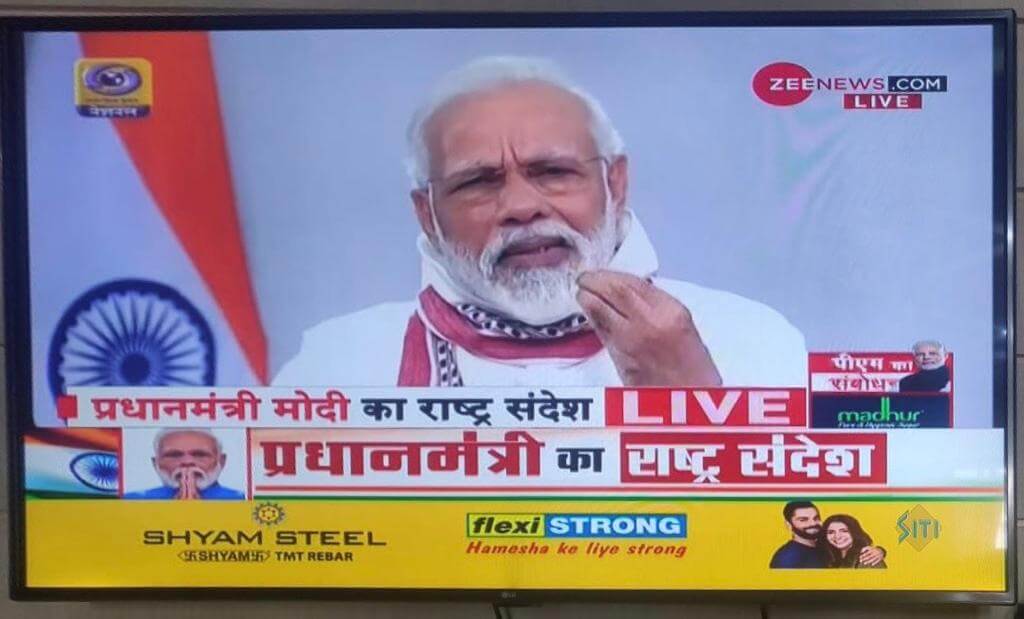 Frequently Asked Questions (FAQ):
How do I submit an ad request?
To submit your ad, please follow the steps outlined below:
Choose the category you wish to advertise in (tv advertising /newspaper advertising /magazine advertisement)
Choose your preferred channel/newspaper/magazine
If you have chosen Newspaper, then you have to select one more option before filling your details- ad type.
Fill in your details and submit your query and our media expert will get back to you with the best media plans as per your requirement
If you do not know where to get started, just drop a message to us or call us at +919830400021 and our representative will walk you through the whole process of booking ads online.
What are the benefits of TV/Newspaper/Magazine advertising?
Different media have benefits unique to them. While the plus point of one medium would be its reach, demographic targeting might be the strength of another. Depending on your advertising (television/magazine/newspaper) objectives, we suggest what media your media plan should include.