Obituary Ads Booking in Sakshi at Lowest Ad Rates
It is necessary to release an obituary advertisement for the acknowledgement of our loved ones. Publishing Obituary Ads in Sakshi is published to pay tribute, inform and remind the pals and relatives about the morbid event.
Read More
We do not display any rates as all media rates are negotiable. Please get in touch with our media experts for the best rates!



30+ YEARS
industry experience

AUTHORIZED ONLINE AD
BOOKING

Please choose one of the Ad Type above to proceed further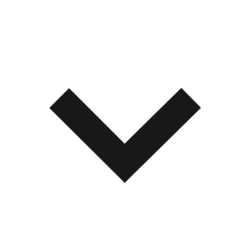 Why Publish Obituary Ads in Sakshi?

Additional Information
Sakshi is a deluge daily that is based in Andhra Pradesh. It started in 2008 and it was designed by Mario Garcia, the world-renowned newspaper designer. Sakshi is the brainchild of Y.S. Jaganmohan Reddy, and it is currently run by R. Murthy. Due to its history and ownership, Sakshi has a dedicated readership. This is your chance to advertise in this esteemed daily, utilizing the amicable Sakshi newspaper advertising rates via Bookadsnow.
Advantages

of choosing Sakshi for Obituary ads
It targets all deluge families and individuals in the Andhra region.

It started with over 23 editions and currently it has multiple regional publications.

It published from 19 major cities initially.

It has a readership of 1,150,279 per day, as of July 2015.

Sakshi has the second highest circulation in Andhra Pradesh after Eenadu.
What is the best way to book an

advertisement in Sakshi Classifieds?
With Bookadsnow, you can now enjoy up to 50% discounts on all Sakshi advertising rates. Aside from the lucrative rates, you can also enjoy booking premium advertisements successfully from the comforts of your home or office by using a laptop or a mobile phone to log into the Bookadsnow website. You will not see the Sakshi advertisement tariff card for 2017 on our website, since we believe the advertisement rates to be up to 80% negotiable. We always get the best Sakshi newspaper advertisement booking rates for you.
What are the Types of Sakshi Obituary Ads?
In terms of format, Obituary Ads in Sakshi are of three major types:
Sakshi Classifieds

Classified Display Ads

Display Ads
Bookadsnow, an initiative of Lookad India Private Limited, is one of the top Newspaper Advertising Agencies in India with an experience of over thirty years.
Benefits of Booking Sakshi Obituary Ads with Bookadsnow:
We offer you justifiable ad rates for all types of Sakshi Obituary Ads.
We can release your advertisement in any city throughout India.
If you face any issue while selecting the newspaper to place the Obituary Ads in Sakshi, simply drop us a query on our website and our media professionals will immediately get in touch with you.

We thoroughly understand your need of the hour and provide you with readymade obituary template, creative and last-minute option to book Sakshi Obituary advertisements.

We are an active team at your service 24X7 for booking Sakshi Obituary Ads.
Documents needed for booking Obituary Ads in Sakshi:
Death Certificate

Complete details of the deceased.

A photograph of the deceased.

Size of the advert.

Date of release
Recently Asked Questions (FAQ):
How do I book an obituary ad in a newspaper?
Obituary Ads are booked in the newspaper pay your respect towards the deceased. The purpose of the Ad is to inform about the death news to the distant friends and relatives, which otherwise is a time taking process. With Bookadsnow, you can book Obituary Ads in few simple steps.
The Process of booking obituary ads
Step 1: Click on the Obituary Ad from the given list of ad types.
Step 2: Select a newspaper of your choice among the available ones. We can help you with booking your obituary ad in all national and regional newspapers in an ad size of your preference and budget.
Step 3: Next, choose a particular form of Ad among the Classified Text Ad, Classified Display Ad and Display Ad.
Step 4: You'll come across three distinct online forms for each type of Ad display.
Start by specifying the location for publishing your Obituary Ad (one or more city).

Next, customize the size of your Obituary Ad campaign.

Next, upload the creative or the content of your Ad and also mention the date of release.

Lastly, mention your personal details along with a comment (if needed) to define your requirements followed by submitting your query.
Once you are done with the whole process of booking an Obituary Advertisement our in-house media team will contact you and guide you with other details of your Ad campaign along with setting up a relevant budget.
What are the documents required to publish an obituary ad?
To publish obituary ads, you need to furnish a scanned copy of your PAN card, a copy of the death certificate, your ad content, and images, if any. Our media expert will guide you through your ad booking process from start to finish.