Obituary Ads Booking in Mathrubhumi at Lowest Ad Rates
Releasing an obituary ad is circumstantial for the acknowledgment and memory of the loved ones. Obituary Ads in Mathrubhumi refer to the death advertisement in the newspaper which is published to inform, pay tribute or remind the relatives and pals about the event.
Read More
We do not display any rates as all media rates are negotiable. Please get in touch with our media experts for the best rates!



30+ YEARS
industry experience

AUTHORIZED ONLINE AD
BOOKING

Please choose one of the Ad Type above to proceed further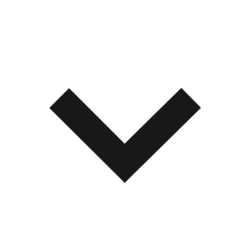 Why Book Obituary Ads in Mathrubhumi?

Additional Information
Mathrubhumi is a leading Malayalam newspaper of India. It has a glorious history, where it brought real news about India's freedom struggle to the readers across the southern states of the country. The founder was an active participant in the freedom struggle. Therefore, finding a place in the Mathrubhumi Classifieds is both prestigious and coveted for all advertisers. The fame and repute of this Malayalam daily make it difficult to book a Mathrubhumi advertisement for the people.
Reason to book Obituary advertisement in the Mathrubhumi Classifieds

:
It is one of the leading newspapers of Kerala.

It has a daily circulation of 1.48 million.

Mathrubhumi has a readership of over 9.44 million as per the Indian Readership Survey.

The

Mathrubhumi ad rates

are affordable for all kinds of advertisements.

The Mathrubhumi Classifieds are popular, visible and a part of an esteemed Malayalam daily. You can now easily book your Mathrubhumi advertisement of any category from your office or your home, without even leaving your chair.
Bookadsnow provides the perfect online portal for instant advertisement booking in Mathrubhumi and similar prestigious medium.
What are the Types of Mathrubhumi Obituary Ads?
In terms of format, Obituary Ads in Mathrubhumi are of three major types:
• Mathrubhumi Classifieds
• Classified Display Ads
• Display Ads
Bookadsnow, an initiative of Lookad India Private Limited is one of the top Newspaper Advertising Agencies in India with an experience of over thirty years.
Perks of Booking Mathrubhumi Obituary Ads with Bookadsnow:
• We offer you justifiable ad rates for all types of Mathrubhumi Obituary Ads.
• We can release your advertisement in any city throughout India.
• If you face any issue while selecting the newspaper to place the Obituary Ads in Mathrubhumi, simply drop us a query on our website and our media professionals will immediately get in touch with you.
• We thoroughly understand your need of the hour and provide you with readymade obituary template, creative and last minute option to book Mathrubhumi Obituary ads.
• We are an active team at your service 24X7 for booking Mathrubhumi Obituary Ads.
To Book Obituary Ads in Mathrubhumi, you will have to provide us with the following:
• Death Certificate
• Complete details of the deceased.
• A photograph of the deceased.
• Size of the advert.
• Date of release
Recently Asked Questions (FAQ):
Do you make creative for advertisements?
We do not make creative for the ads. However, we can connect you to independent creative ad agencies for newspaper advertising / magazine advertising. Similarly, for Television advertising we can help you tie up with independent film production houses and individual producers. You can get in touch with them and this can be taken care of. However, the creation of basic artwork for the ads can be done by us and we can help you from the initial stage till the very end. For newspaper ads, we also have ready formats for content and templates, such as for last-minute obituary ads.
How do I book an obituary ad in a newspaper?
Obituary Ads are booked in the newspaper pay your respect towards the deceased. The purpose of the Ad is to inform about the death news to the distant friends and relatives, which otherwise is a time taking process. With Bookadsnow, you can book Obituary Ads in few simple steps.
The Process of booking obituary ads
Step 1: Click on the Obituary Ad from the given list of ad types.
Step 2: Select a newspaper of your choice among the available ones. We can help you with booking your obituary ad in all national and regional newspapers in an ad size of your preference and budget.
Step 3: Next, choose a particular form of Ad among the Classified Text Ad, Classified Display Ad and Display Ad.
Step 4: You'll come across three distinct online forms for each type of Ad display.
Start by specifying the location for publishing your Obituary Ad (one or more city).

Next, customize the size of your Obituary Ad campaign.

Next, upload the creative or the content of your Ad and also mention the date of release.

Lastly, mention your personal details along with a comment (if needed) to define your requirements followed by submitting your query.
Once you are done with the whole process of booking an Obituary Advertisement our in-house media team will contact you and guide you with other details of your Ad campaign along with setting up a relevant budget.