Obituary Ads Booking in Dainik Bhaskar at Lowest Ad Rates
Releasing Dainik Bhaskar Obituary Ads is circumstantial for the acknowledgment and memory of your deceased ones. Newspaper Obituaries Booking refer to the death advertisement in the newspaper which is published to inform, pay tribute or remind the relatives and pals about the event.
Read More
We do not display any rates as all media rates are negotiable. Please get in touch with our media experts for the best rates!



30+ YEARS
industry experience

AUTHORIZED ONLINE AD
BOOKING

Please choose one of the Ad Type above to proceed further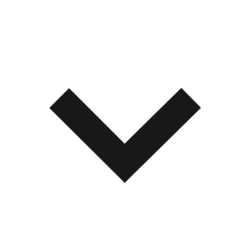 Why book Dainik Bhaskar Obituary Ads in the newspaper?

Additional Information
The main reasons for Booking Obituary Ads in Dainik Bhaskar
• Dainik Bhaskar is the largest circulated Hindi Daily newspaper in India with a circulation of six million copies and fifty-three print locations across the nation.
• The newspaper has a dedicated readership in small cities, large metropolis cities, Tier I and Tier 2 cities, villages and townships.
• With one edition in UP, Chandigarh, Delhi, Jammu, and Kashmir, Himachal Pradesh and Uttarakhand, three editions in Chhattisgarh, Bihar, and Punjab, five editions in Madhya Pradesh and twelve editions in Rajasthan, the newspaper provides an interaction with the dedicated and targeted audience through Dainik Bhaskar Obituary Ads.
• Also, with the newspaper, you get a chance to reach out to the readers in Kota, Bhopal, Jodhpur, Ajmer, Bilaspur, Bhuj, Jaipur, Srinagar, Jamshedpur, Indore, Pali, Gwalior, Hisar, Sagar, Ranchi, Shimla and many other smaller towns with your well published Dainik Bhaskar Obituary Ads.
• The Dainik Bhaskar Obituary Ads exhibit cost-effective advertisement options. Based on the requirements and budget, the advertisement can be booked in Classified Display or Classified Text formats.
What are the Types of Dainik Bhaskar Obituary Ads?
In terms of format, Obituary Ads Booking in Dainik Bhaskar are of three major types:
• Text Classifieds: Text Classifieds convey the invitation or message for the obituary ceremony in a brief manner. Dainik Bhaskar Ad Rates for Text Classifieds are low in comparison to the other two ad types given below.
• Classified Display Ads: Dainik Bhaskar Ad Rates for Classified Display Ads are a little expensive as it includes both the image and text. To book Dainik Bhaskar Obituary Ads, you are required to choose a creative or design the entire advert matter utilizing a pre-designed template.
• Display Ads: Full-Scale Display Ads include images and text with a major focus lying on the center image. The overall size of the Dainik Bhaskar Obituary Ads is bigger in comparison to the above two formats.
Bookadsnow, an initiative of Lookad India Private Limited is one of the top Newspaper Advertising Agencies in India with an experience of over thirty years.
Perks of Booking Dainik Bhaskar Obituary Ads with Bookadsnow:
• We offer you justifiable ad rates for all types of Obituary Ads Booking in Dainik Bhaskar.
• We can release your advertisement in any city throughout India.
• If you face any issue while selecting the newspaper to place the Dainik Bhaskar Obituary Ads, simply drop us a query on our website and our media professionals will immediately get in touch with you.
• We thoroughly understand your need of the hour and provide you with readymade obituary template, creative and last minute option to book Dainik Bhaskar Obituary Ads.
• We are an active team at your service 24X7 for booking Dainik Bhaskar Obituary Ads.
To proceed with the Obituary Ads Booking in Dainik Bhaskar;
You will have to provide us with the following:
• Death Certificate
• Complete details of the deceased.
• A photograph of the deceased.
• Size of the advert.
• Date of release
Recently Asked Questions (FAQ):
Will I be intimated once my newspaper/magazine advertisement is booked?
Our media expert will assist you through the whole of your booking process. Once the newspaper advertisement /magazine advertisement is booked, intimation will be provided to you in the form of a mail on the given email id or our media expert will get in touch with you directly. Bookadsnow the Top Advertising Agency in India.
What are the documents required to publish an obituary ad?
To publish obituary ads, you need to furnish a scanned copy of your PAN card, a copy of the death certificate, your ad content, and images, if any. Our media expert will guide you through your ad booking process from start to finish.
How do I book an obituary ad in Dainik Bhaskar?
Obituary Ads are published by the grieving family to pay tribute to the deceased or commemorate the death anniversary of a loved one. Obituary Ads ought to be released in Dainik Bhaskar due to its extensive presence in multiple locations. With Bookadsnow it is now possible to release an advertisement by adhering to the simple steps stated below:
The Process
Step 1: Click on the 'Obituary Ad' from our homepage.
Step 2: Select 'Dainik Bhaskar' as your preferred newspaper.
Step 3: Select the right format for your Obituary Ad. The 3 formats are as follows: Classified Text Ad, Classified Display Ad and Display Ad.
Step 4: From the 3 distinct online forms available, fill one that aligns with the preferred format.
Fill the form by mentioning the location(s) where the Ad must be released.

Select an appropriate Ad size. These are also customizable as per the requirements put forth by the client.

Next, upload the creative and mention the date of when the Ad ought to release. If need be, the client could also opt for a layout from the readymade templates prepared by Bookadsnow.

Lastly, mention your personal details and submit the form.
Once you are done with this mandatory process of booking your Education Ad, our in-house media team will contact you about details (like budget) for your newspaper advertisement.