Public Notice Ads Booking in Punjab Kesari at Lowest Ad Rates
Public Notice Ads are one of the most important advertisement categories published in Punjab Kesari newspaper. Public Notice Ads are normally published by the individuals, corporate entities and government. Modification of the rules, developmental changes, regulations or policies are enlightened to the citizens by the non-Government or Government institutions through Public Notice Ads in Punjab Kesari Newspaper. Punjab Kesari Notice Advertisement Booking exhibit advertisements like Property Notice, Bank Notice, Share Certificate Lost Notice, Company Notice, Court Notice, Marriage Notice, Divorce Notice et cetera.
Read More
We do not display any rates as all media rates are negotiable. Please get in touch with our media experts for the best rates!



30+ YEARS
industry experience

AUTHORIZED ONLINE AD
BOOKING

Please choose one of the Ad Type above to proceed further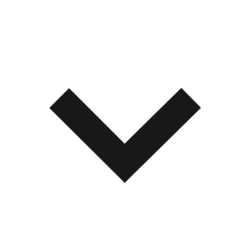 Why Book Public Notice Ads in Punjab Kesari?

Additional Information
Bookadsnow is the authorized online booking portal for Punjab Kesari advertisements. This is an iconic Hindi daily that started back in 1965. It has a significant role in the development of political journalism in India. Punjab Kesari Classified ad booking is now much easier than before with the economic rates and easy 3-step booking options.
Reasons you should try Punjab Kesari advertisement booking
It has a daily circulation of over 1,159,489.

It is published from Punjab, Rajasthan, Haryana, Delhi and Himachal Pradesh.

It has a dedicated and high readership.

The cost of Punjab Kesari classified booking is rather reasonable for all advertisers across the states.
The Punjab Kesari targets a highly cultivated audience. If you want to reach out to the specific locations where it is most popular, booking an

advertisement in Punjab Kesari

is your best option.
Bookadsnow allows you to book an ad in Punjab Kesari at an amicable price. You can use your mobile, laptop or PC at home or work to book an advertisement in the main paper or the supplements. Through us, you can avail the special combo packages and discounts that make the experience worthwhile.
What are the types of Public Notice Ads published in Punjab Kesari Newspaper?
Property Notice: Public Property Notice Advertisements is published to inform the public or the people concerned, regarding deals made concerning a particular property to avoid disputes in future.
Bank Notice: Bank Notice is a Public Notice Ad published in Punjab Kesari Newspaper by a banking establishment to declare a shift in location, new schemes et cetera.
Loss of Share Certificate: Loss of Share Certificate is published in Punjab Kesari Newspaper to try and retrieve or at least derive an alternative, replacement or compensation for the loss of important document.
Company Notice: A Company may publish a Public Notice Ad in Punjab Kesari Newspaper to declare a change in their location of office.
Court Notice: A Court Notice advertisement is published in Punjab Kesari Newspaper to inform the public about the legal proceedings of a court.
Marriage Notice: Marriage Public Notice Ad is published Punjab Kesari Newspaper to state the legality of marriage between individuals to the public at large.
Merger Notice: A Merger Notice ad is published in the Punjab Kesari Newspaper to announce to the public when two companies merge and unify into one organisation.
Amalgamation Notice: An Amalgamation Notice ad is released in the Punjab Kesari Newspaper to declare when two or more companies merge and unify into one organisation.
Divorce Notice: Divorce Notice is published in the Punjab Kesari Newspaper to publicly declare the separation of the married couple.
RBI Notice: Reserve Bank of India publishes the Notice Advertisement in Punjab Kesari Newspaper to inform the public about changes in laws, rules or regulations.
Bookadsnow, an initiative of Lookad India Private Limited, is an Online Notice Ad Booking Agency that assists the clients in booking advertisements online from anywhere at any time. With over thirty years of experience, Bookadsnow, a leading Newspaper Advertisement Agency shares great business attachment and connection with local and national media houses.
Perks of booking Public Notice Ads in with Bookadsnow:
Competitive market rates: We provide you with justifiable quotes available in the market.
Complete transparency with the media buying: We endeavour to do away with the lack of transparency which is prevalent in the industry and this is the reason we desist from displaying card rates online. This is because the media rates are highly negotiable up to eighty percent.
End to end Media consultancy: Our dedicated media team are always there to guide you through your media plan from start to finish.
Overall evaluation and proof of execution: We provide you with the end report displaying the result of the advert and a detailed proof so that you can get a clear image of the impact of your advert campaign.
Readymade formats for template and content for the first-time bookers: We understand the problem faced by the first-time ad bookers. Therefore, to make their experience relatively easy, we provide them with thorough assistance with the A B Cs of booking adverts.
Flexibility regarding last minute booking: We definitely understand your need of the hour and have provisions available for last minute bookings.
What are the formats for booking Public Notice Ads in Punjab Kesari Newspaper?
In terms of format, Public Notice Ads in Punjab Kesari Newspaper are of three major types:
Classifieds Booking

Classified Display Ads

Full-Scale Display
Recently Asked Questions (FAQ):
How do I book a notice ad in a newspaper?
You can display your Notice Advertisement in three different ways as per your requirement through Bookadsnow.
Classified (Notice) Text Ad:

This is the most simplistic form of displaying your Notice Ad. This form of publishing your notice Ad will include only texts without any image which will appear in the Classified section.
Display (Notice) Ad:

If you want to display your public notice Ads in newspaper in an elaborate manner without much text, then Display Ad is your way to go. Such ads are produced using high resolution colored or black and white creative with the presence of minimal text. The format of such Ads can be of various sizes ranging from a quarter page to half page or even full page.
Display Classified (Notice) Advertisement:

The content of such Ad includes texts as well as images and is considered to be the best form of displaying your Ad campaign. The rate for such Ad is fixed per square centimeter.
The Process of booking Notice Ads in the newspaper with Bookadsnow
Step 1: Click on the Notice Ads from the given list of ad types.
Step 2: Pick a newspaper of your choice among the plethora of newspapers on the homepage.
Step 3: Next, choose any one form of Ad among the Classified Text Ad, Classified Display Ad and Display Ad.
Step 4: You'll be presented with three different online forms for each type of Ad display.
Start by mentioning the location for publishing your notice Ad (one or more city).

Next, mention the size of your Ad campaign.

Next, upload the creative or the content of your notice Ad along with the mention of the release date.

Lastly, mention your personal details along with a comment (if needed) to specify your requirements followed by submitting your query.
Once you are done with your notice Ad booking journey, our in-house media team will get connected with you and guide you with you Ad booking along with setting up a budget for you.
What are the documents required to publish a notice ad?
To publish a notice advertisement, you need to furnish a scanned copy of your PAN card, your ad content under the letterhead of your advocate, and court order, where applicable. Our media expert will guide you through your ad booking process from start to finish.