The Times of India Property Ads Booking in Mumbai at Best Ad Rates
Newspaper, being the most traditional form of media in Mumbai constitutes a commendable newspaper readership providing essential scope to the Times of India Advertisement Booking Agency striding on the importance of The Times of India Property Advertisement. The Times of India Property Advertisement in Mumbai are booked when you look to buy, sell, rent or lease out a property. Property Advertisement contain all major key details and basic layout of the property along with contact details. The Times of India Advertisement Booking for Property Advertisement assist you to showcase your property to the apt target group and reach the potential audience.
Read More
We do not display any rates as all media rates are negotiable. Please get in touch with our media experts for the best rates!



30+ YEARS
industry experience

AUTHORIZED ONLINE AD
BOOKING

Please choose one of the Ad Type above to proceed further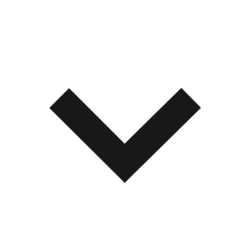 Why book The Times of India Property Advertisement in Mumbai ?

Additional Information
The main reasons for booking The Times of India Property Ads in Mumbai:
The Times of India Advertisement Booking for Property assists you to get in touch and communicate with your target audience.

The Times of India Property Advertisement in Mumbai ensures your ad with maximum reach.
The Times of India Property Advertisement in Mumbai exhibit cost-effective options. Based on your budget and requirements, The Times of India Advertisement Booking can be booked in Classified Display and Text Classified formats.
The Times of India Property Advertisement in Mumbai are mainly of three types:
Classified Ads: Classified Ads are textual based, run on line ads which are charged based on the number of lines. This ad type is not detailed in nature.

Classified Display Property Ads: Classified Display Property Ads are the modern aged type of advertisement with articulate details and logo affixed. The Advertisement rates for Classified Display Property Ads are more as compared to Classified Ads.

Display Property Ads: Display Property Ads are highly detailed, elaborate with logo affixed. In comparison to the above two ads, the size of the Display Property Ad is bigger and pricier.
Book Property Ads in The Times of India for Top Ad Agency in Mumbai
Bookadsnow is an online newspaper Advertising Agency in Mumbai that has made Property Advertisement simpler. A wing of Lookad India Private Limited, Bookadsnow offers effective as well as pocket-friendly Newspaper Advertising Rates. With an experience of over thirty years, Bookadsnow offers the following benefits:
Competitive market rates: We serve our clients with justifiable quotes.

Complete transparency with the media buying: We maintain complete transparency with our customers. Rates of publishing advertisements are never mentioned beforehand, as they are negotiable up to 80%.

End to end Media consultancy: Our team of experts resolves all your Property ad in Times of India queries in a very efficient manner.

Readymade formats for template and content for the first-time bookers: We provide you with readymade templates and provide complete guidance for all those booking an ad for the first time.

Flexibility regarding last minute Property Advertisement Booking: We definitely understand your need for the hour and allow you to place last minute bookings.
Feel free and reach out to our panel of experts who can find you the best media mix to get the objective achieved and unlocked.
Recently Asked Questions (FAQ):
Which newspaper should I book my display ad in?
Display Advertisement in newspaper is generally published by the brands to create an awareness among the mass and to pitch the brand correctly. Since they are an expensive form of display, individuals do not take an active part in publishing such form of Ads. Hence, a brand must consider these factors before publishing a display ad.
Popularity

:

Popularity of the newspaper, is what you must consider first before publishing your display Ad. The more widely a newspaper is read, be sure of a successful display Ad campaign for a better brand engagement.

Target Audience: Choose a newspaper that will allow you to target your potential audiences without any hindrance, which in turn will facilitate a better engagement between your display Ad and your preferred audiences.
Regions & Circulation: Choose a newspaper which is published in various regions across a nation with a high circulation. This is because if the preferred newspaper is published in that region where your targeted audiences are found, then chances are high that your Ad will yield better results.
Hence, you must consider these three factors for publishing a display Ad, which otherwise might prove to be futile. You can also consider publishing the display Ad in local newspapers if your targeted audiences speak in the local language more often than that of English or national language.
If a brand is still unsure as to which newspaper they should choose for booking a display advertisement, feel free to call us +919830400021or browse through our website here. Our media expert will get in touch with you and assist you in choosing the right newspaper according to your budget and requirements.