The Times of India Recruitment Ads Booking in Mumbai at Best Ad Rates
Newspaper, being the most traditional form of media in Mumbai constitutes a commendable newspaper readership providing ample scope to the Advertising Agency in Mumbai focusing on the importance of Recruitment Advertisement. The Times of India Advertisement Booking for Appointment is published to exhibit various career-related opportunities to the job seekers. The companies preferably select the Recruitment Ad to reach out to the felicitous audience because The Times of India guarantees high reach and readability.
Read More
We do not display any rates as all media rates are negotiable. Please get in touch with our media experts for the best rates!



30+ YEARS
industry experience

AUTHORIZED ONLINE AD
BOOKING

Please choose one of the Ad Type above to proceed further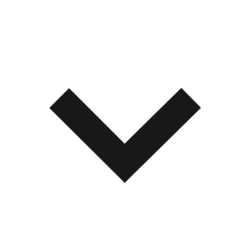 Why book The Times of India Recruitment Advertisement in Mumbai ?

Additional Information
The main reasons for The Times of India Recruitment Ads in Mumbai are:
• The Times of India Recruitment Ads assists you to get in touch and communicate with your target audience.
• Recruitment Advertisement in The Times of India ensures your ad with maximum reach. The Times of India Appointment Ads exhibit cost-effective options. Based on your budget and requirements, Recruitment Advertisement can be published in Classified Display and Text Classified formats.
What are the types of The Times of India Recruitment Advertisement in Mumbai?
• Home Jobs: Home Job Advertisement in The Times of India is published for those who are looking to work from home as a freelancer in various companies or start-ups across India.
• Situation Vacant: Situation Vacant ad to Advertise in Times of India refers to the vacancies that are available for different positions in various organizations or companies across India.
• Situation Abroad: Situation Abroad in The Times of India refers to the vacancies that are available for recruiting professionals in various International organizations in Abroad. Also note, for Job Advertisement Booking of Situation Abroad Advert, you are required to produce supporting documents which include Embassy Clearance and Company Letterhead.
Book Recruitment Ads in The Times of India for Top Ad Agency in Mumbai
Bookadsnow, an initiative of Lookad India Private Limited is an online Newspaper Advertising Agency in Mumbai that has made the booking of Recruitment Advertisement convenient and simpler. Job Advertisement Booking with Bookadsnow offers the following benefits:
• Complete transparency with media buying at every step– We endeavor to do away with the lack of transparency prevailing in the industry and that is why we do not display card rates online. Moreover, The Times of India Advertisement Booking Rates are negotiable up to 80% and we aim to negotiate the best on your behalf.
• Media consultation – Our dedicated media experts are there to guide you through your media planning and ad campaign from start to finish.
• Competitive market rates– We provide you with justifiable quotes available in the market.
• Evaluation reports & proof of execution – We provide day-to-day reports along with detailed proof so that you have a clear picture of the impact of your ad campaign.
• Flexibility regarding last-minute ad bookings – We understand your requirement and provide you with the provision of placing last-minute Job Advertisement Booking.
• Best platform and positioning for your Recruitment Advertisement – We bring you the best and the prime ad positions, which results in the highest reach for your The Times of India Appointment Ads.
To proceed for Domestic Booking in The Times of India in Mumbai, you must provide us with the following:
• A well-designed Recruitment Ads in newspaper matter under the letterhead of the company mentioning all the details of the company.
• Size of the Advertisement.
• Preferred Releasing Date.
Recently Asked Questions (FAQ):
Which newspaper should I book my appointment ad in?
Finding skilled workers is a two-way traffic. Just like individuals keep looking for the right opportunity that will boost their career, companies also make sure to hire the right candidate that will become an asset to their company. Hence, appointment Ads come into the action. However, these factors need to consider before publishing a recruitment ads in newspaper.
Reputation: Reputation of the newspaper, is the first thing you must consider before publishing your appointment Ad. The more widely a newspaper is read, be sure of a successful appointment Ad campaign for the purpose of coming across the right candidate through the Ad.
Target Audience: Choose a newspaper that will allow a company to target the right candidate without any hindrance. This, in turn, will facilitate a better engagement between the appointment Ad and the right candidate.
Regions & Circulation: An organization must select a newspaper which is published in various regions across a nation with a high circulation to find more potential candidates. This is because if the preferred newspaper is published in that region where the targeted candidates are concentrated, then chances are high that the Ad will yield adequate results.
Hence, a company must consider these three factors for publishing an appointment Ad, which otherwise is bound to be doomed. They can also consider publishing the appointment Ad in local newspapers if the targeted candidates speak in the local language apart from the regular English or national language.