Matrimonial Ads Booking in Malayala Manorama at Lowest Ad Rates
Malayala Manorama Matrimony Ad is booked with an agenda to get a suitable partner with the likelihood of getting hooked. Based on requirements, there consist two types of matrimonial advertisements Wanted Brides, on the basis of perspective, the family of the groom advertises in the newspaper while the other type is Wanted Groom, based on the eventual perspective, the bride's family books an advertisement in the newspaper. The process of Malayala Manorama Online Advertising Booking for Matrimonial is made simpler through Bookadsnow.
Read More
We do not display any rates as all media rates are negotiable. Please get in touch with our media experts for the best rates!



30+ YEARS
industry experience

AUTHORIZED ONLINE AD
BOOKING

Please choose one of the Ad Type above to proceed further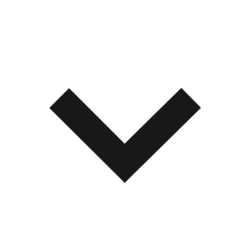 Why book Malayala Manorama Matrimony ads in the newspaper?

Additional Information
Malayala Manorama is now the leading daily of Kerala with a steady circulation and dedicated readership. It has been a strong platform for all kinds of advertisements for quite a few decades. Since its launch in 1947, Malayala Manorama advertisement has garnered the attention of the politically aware people in Kerala. It reaches out to everyone in the state, who is interested in real journalism and breaking news from all corners of the world. The Malayala Manorama advertisement rates are quite humble as compared to the fame and reach of the newspaper.
Few more reasons for choosing Malayala Manorama for matrimonial ads
It has a circulation of about 2.1 million per day in Kerala.

It has over 20 million readers in the Southern states.

Malayala Manorama is the third highest circulating daily of India.

The

Malayala Manorama matrimonial advertisement rates

are suitable for everyone looking for a targeted platform.

The USP of Malayala Manorama is the in-depth analysis of editorials and analysis that makes the reading experience more immersive.
Bookadsnow is an online portal for buying media spaces in newspapers across the country. It is an initiative of Lookad India Pvt Ltd, with the motive to make advertising easier and cost effective. Bookadsnow has the advantage of over 3 decades of experience in the field.
Benefits of Malayala Manorama Matrimonial Ad Booking with Bookadsnow:
Competitive market rates:

We provide you with justifiable Matrimonial ad rates available in the market.

Complete transparency with the media buying:

We maintain complete transparency with our customers. Due to this reason, we do not display the Manorama classifieds rates on the online platform because the media rates are highly negotiable up to 80%.

End to end Media consultancy:

Our media expert team works hard to resolve your newspaper advertisement queries. We provide you with assistance at every step.

Readymade formats and content for the first-time bookers:

We understand the problem faced by the first-time ad bookers. Therefore, for their comfort, we provide them with readymade templates and guidance.

Flexibility regarding last minute Malayala Manorama Matrimonial Ad Booking:

We definitely understand your need for the hour and have provisions available for last minute bookings.
Recently Asked Questions (FAQ):
What are the documents required to publish a matrimonial ad?
To publish a matrimonial advertisement in the newspaper, you need to furnish a scanned copy of your PAN card, your ad content, and images, if any. Our media expert will guide you through your ad booking process from start to finish.