Display Classifieds Booking in Punjab Kesari at Lowest Ad Rates
Punjab Kesari Display Advertisement is highly popular amongst different businesses who effectively want to promote and elevate their brand. Display ad is the high budget advertisement that is published to captivate the attention of the viewers at large.
Read More
We do not display any rates as all media rates are negotiable. Please get in touch with our media experts for the best rates!



30+ YEARS
industry experience

AUTHORIZED ONLINE AD
BOOKING

Please choose one of the Ad Type above to proceed further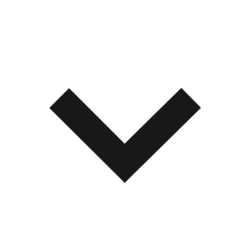 Why Book Punjab Kesari Display Ads?

Additional Information
Bookadsnow is the authorized online booking portal for Punjab Kesari advertisements. This is an iconic Hindi daily that started back in 1965. It has a significant role in the development of political journalism in India. Punjab Kesari display classified advertisement booking is now much easier than before with the economic rates and easy 3-step booking options.
Reasons you should try Punjab Kesari advertisement booking
It has a daily circulation of over 1,159,489.

It is published from Punjab, Rajasthan, Haryana, Delhi and Himachal Pradesh.

It has a dedicated and high readership.

The cost of

Punjab Kesari classified booking

is rather reasonable for all advertisers across the states.
The Punjab Kesari targets a highly cultivated audience. If you want to reach out to the specific locations where it is most popular, booking an advertisement in Punjab Kesari is your best option.
Bookadsnow allows you to book display classified ads in Punjab Kesari at an amicable price. You can use your mobile, laptop or PC at home or work to book an advertisement in the main paper or the supplements. Through us, you can avail the special combo packages and discounts that make the experience worthwhile.
An initiative of Lookad India Private Limited, Bookadsnow quarries on the vision to make booking Display Ad Booking in Punjab Kesari relatively convenient and easier. With an experience of more than thirty years, Bookadsnow strives to be a leading Advertising Agency in India.
Perks of Booking Punjab Kesari Display Ads with Bookadsnow
Punjab Kesari Advertisements

are of high budget medium, but at Bookadsnow, we genuinely provide you with the best ad rates for the same with good position for maximum visibility.

We assist you with the right placements and correct positioning for the Punjab Kesari Display Ads. With our assistance, you can book across India in multiple columns like the half page, full page, jackets, quarter page, bookmarks and various other customised sizes.

If you face any issue while selecting the newspaper supplement to place the Punjab Kesari Display Ads, simply drop us a query on our website and our media professionals will immediately get in touch with you.
Recently Asked Questions (FAQ):
How do I differentiate between Classified Display Ads and Display Ads?
Display Classified Ads are modern and new-age and have been in vogue in recent times. They are more elaborate and detailed than text ads and their content is not limited to text only. They include graphics and images and easily grab attention, thereby being more effective. Rates for Classified Display Ads are calculated per square centimeter. They have both black and white and color options.
Display Ads are elaborate and carefully designed. Brands use Display ads for the promotion of their products or services. Such ads are innovative and are designed in high-resolution colored and black and white formats providing higher visibility. They can be of various sizes, ranging from the quarter page and half page to full page. They are charged per square centimeter.
To know more about Classified Display Ads and Display Ads, please get in touch with our media expert on +919830400021.
What are the documents required to publish a display ad?
To publish a display classified ads, you need to furnish a scanned copy of your PAN card, your ad content, and images. Our media expert will guide you through your ad booking process from start to finish.