Display Classifieds Booking in Divya Bhaskar at Lowest Ad Rates
Divya Bhaskar Display Advertisement is highly popular amongst different businesses who effectively want to promote and elevate their brand. Display ad is the high budget advertisement that is published to captivate the attention of the viewers at large.
Read More
We do not display any rates as all media rates are negotiable. Please get in touch with our media experts for the best rates!



30+ YEARS
industry experience

AUTHORIZED ONLINE AD
BOOKING

Please choose one of the Ad Type above to proceed further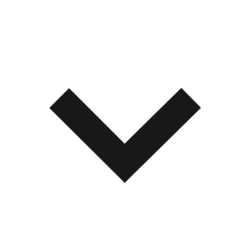 Why Book Divya Bhaskar Display Ads?

Additional Information
Divya Bhaskar is the highest circulated Gujarati Daily in India. The Bhaskar Group launched Divya Bhaskar in 2003. This was the fourth launch of the Gujarati daily outside Madhya Pradesh. It set a world record for the highest distribution on the day it launched (23 June, 2003). Soon Divya Bhaskar made it to Vadodara and Surat. It is also one of the best newspaper choices for placing ads due to the amicable Divya Bhaskar advertisement rates.
Reasons for placing ads in Divya Bhaskar
It has the dedicated readership in Gujarat with a high purchasing power.

It is published in Ahmadabad, Vadodara, Surat, Jamnagar, Rajkot, Bhuj, Bhavnagar, Mehsana and Junagadh.

As per the Audit Bureau of Circulation, it is the highest circulated daily in Gujarat.

To enjoy the best

Divya Bhaskar advertisement rates

you should book your advertisement via Bookadsnow. This is an online portal that offers you the best

Divya Bhaskar newspaper advertising rates

irrespective of your location, advertisement type and experience.
Book Display Classified ads in Divya Bhaskar with Bookadsnow
An initiative of Lookad India Private Limited, Bookadsnow quarries on the vision to make booking Display Ad Booking in Divya Bhaskar relatively convenient and easier. With an experience of more than thirty years, Bookadsnow strives to be a leading Advertising Agency in India.
Perks of Booking Divya Bhaskar Display Ads with Bookadsnow
• Divya Bhaskar Advertisement are of high budget medium, but at Bookadsnow, we genuinely provide you with the best ad rates for the same with good position for maximum visibility.
• We assist you with the right placements and correct positioning for the Divya Bhaskar Display Ads. With our assistance, you can book across India in multiple columns like the half page, full page, jackets, quarter page, bookmarks and various other customised sizes.
• If you face any issue while selecting the newspaper supplement to place the Divya Bhaskar Display Ads, simply drop us a query on our website and our media professionals will immediately get in touch with you.
Recently Asked Questions (FAQ):
Can I book bulk/long term deals with Bookadsnow?
Yes, you can book bulk/long-term deals with Bookadsnow. We have special rates if you avail yourself of bulk/long term deals with us. Please check out the OFFERS page on our website or get in touch with our media expert on +919830400021 to learn about the best offers and deals available. Book Ads in Top Magazine Advertising Agency in India.
How do I book a display ad in a newspaper?
When a brand seeks to enter the subconscious mind of newspaper readers to increase the brand engagement, Display Ad works best in this case. Display ads in newspaper are effective at every step of the consumer engagement from strengthening awareness to determining the purchase decision. Such ads are designed using high resolution coloured or black and white templates with the presence of minimal text. You can also engage in publishing Display Classified Ads which includes texts as well as images and is considered to be the trendiest form of displaying any type Ad.
The Process of Booking Display ads through Bookadsnow
Step 1: Click on the Display Ad from the given list of ad types.
Step 2: Select a newspaper of your choice among the available ones.
Step 3: You'll come across an online form, specially made for Display Ads.
Start by mentioning the location for publishing your Display Ad (one or more city).

Next, decide the size of your Ad campaign.

Next, upload the creative or the content of your Display Ad and also mention the date of release.

Lastly, mention your personal details along with a comment (if needed) to define your conditions followed by submitting your query.
Once you are done with the whole process of booking your Display Ad, our in-house media team will contact you and guide you with other details of your Ad campaign along with setting up a budget for you.