Book Display ads in Dinamani Newspaper in Chennai
Display ads in newspapers are ads designed in high resolution coloured and black & white formats providing higher visibility for the mass audience of newspapers. They rely on attractive and relevant images. They help increase brand visibility, which is the single, most powerful message a consumer can receive. Newspapers are the most cost-effective medium to communicate with the masses. They are accessible to each and every household, office and corporate house in India.
Read More
We do not display any rates as all media rates are negotiable. Please get in touch with our media experts for the best rates!



30+ YEARS
industry experience

AUTHORIZED ONLINE AD
BOOKING

Please choose one of the Ad Type above to proceed further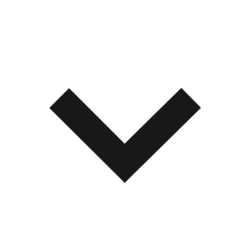 Why book display ads in Dinamani Newspaper in Chennai?

Additional Information
Chennai is the cultural capital of the Indian state of Tamil Nadu. The state of Tamil Nadu has a high literacy rate, and yet the city believes in traditional modes of advertising through Newspaper. This, in turn, has provided a market to the Dinamani Advertisement Agencies of Chennai.
The Ad Agencies of Chennai provide varied mediums of advertising, thereby making newspaper advertisement in Chennai hold a strong grip. Newspaper advertisement in Chennai holds a strong foothold because of its mass approach and feasible mode of advertising. And Bookadsnow is one of the leading newspaper advertising agencies of Chennai.
Tap on Bookadsnow to publish Dinamani advertisement from your comfort zone at a cost-effective rate. We will provide you with better results out of your Dinamani advertisement for a greater ROI, thereby fulfilling the purpose of releasing the Ad.
We are an online media releasing, buying and planning portal with a presence of 30 years in the sphere of media. Our in-house experts will guide you at every step of booking newspaper Ads for this publication, thereby clearing out any confusion related to booking of newspaper Ads. We are INS accredited online media planning, buying and releasing portal with no fixed card rate for booking Ads. We have the ability to negotiate the Ad rate with the Dinamani team on behalf of our clients, thereby enabling us to provide them with the best Dinamani advertising rate in the market.
Recently Asked Questions (FAQ):
How do I ensure that my company name or content will not be misused in any way?
Bookadsnow is an initiative of Lookad India (P) Ltd which is an INS (Indian Newspaper Society) accredited advertising agency. We have been in the advertising business for the past 3 decades. We are working with some of the biggest brands like LUX, Bisk Farm, JK Tyre, Turtle and the like. Information shared with us would be treated as strictly confidential and used for a designated purpose only.
Do you make creative for advertisements?
We do not make creative for the ads. However, we can connect you to independent creative ad agencies for newspaper advertising / magazine advertising. Similarly, for Television advertising we can help you tie up with independent film production houses and individual producers. You can get in touch with them and this can be taken care of. However, the creation of basic artwork for the ads can be done by us and we can help you from the initial stage till the very end. For newspaper ads, we also have ready formats for content and templates, such as for last-minute obituary ads.