Job Advertisement Booking in Gujarat Samachar at Lowest Ad Rates
The Gujarat Samachar Appointment Ad booking or Job Advertisement Booking is published to exhibit various career-related opportunities to the job seekers. The companies preferably select the Recruitment Advertisement to reach out to the felicitous audience because the Gujarat Samachar guarantees high reach and readability. Appointment Ad Booking in Gujarat Samachar is booked to exhibit distinct career options to the prospective job seekers. The Agencies generally prefer to choose The Job Advertisement Booking in Gujarat Samachar to reach out to the felicitous target audience because the newspaper guarantees high reach and readability.
Read More
We do not display any rates as all media rates are negotiable. Please get in touch with our media experts for the best rates!



30+ YEARS
industry experience

AUTHORIZED ONLINE AD
BOOKING

Please choose one of the Ad Type above to proceed further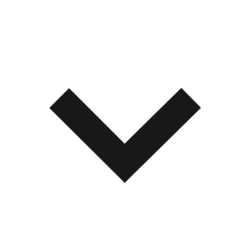 Why book Gujarat Samachar Recruitment Ads in the newspaper?

Additional Information
Gujarat Samachar is a Gujarati daily. It is the leading newspaper of Gujarat and Maharashtra. It started back in 1932 and has upheld almost a century of quality journalism. The Gujarat Samachar provides a reliable and respectable platform for all advertisers to reach out to a cultivated audience in these states.
Book Advertisement in Gujarat Samachar with Bookadsnow
Bookadsnow now provides you the opportunity to book advertisements in the Gujarat Samachar advertisement page at the lowest prices. Here are more reasons you should definitely consider placing your ads in the Gujarat Samachar classified.
It has a circulation of over 229,733 as per a recent survey.

It has a daily readership of over 4.6 lakh in Maharashtra and Gujarat.

Gujarat Samachar is published from multiple centres, including Ahmadabad, Vadodara, Rajkot, Mumbai, Bhuj, Surat and New York City.

It has readers all over the world and it has several editions for them.

The booking rates for

Gujarat Samachar advertisement page

are amicable and suitable for all kinds of ads.
What are the types of Gujarat Samachar Recruitment Ads?
We at Bookadsnow, provide the best advertising solution for your organizations. Job Advertisement Booking Ads in the Gujarat Samachar newspaper are of three kinds:
• Text Classifieds
• Classified Display Ads
• Display Ads
Book Job Advertisement in Newspaper Gujarat Samachar Online with Bookadsnow
Bookadsnow, an initiative of Lookad India Private Limited is an online platform that has made the booking of Gujarat Samachar Recruitment Ads convenient and simpler. Job Advertisement Booking in Gujarat Samachar newspaper with Bookadsnow offers the following benefits:
• Competitive market rates– We provide you with the lowest quotes available in the market.
• Complete transparency with media buying at every step– We endeavor to do away with the lack of transparency prevailing in the industry and that is why we do not display card rates online. Moreover, Gujarat Samachar Advertising Rates are negotiable up to 80% and we aim to negotiate the best on your behalf.
• Media consultation – Our dedicated media experts are there to guide you through your media planning and ad campaign structure.
• Flexibility regarding last-minute ad bookings – We understand your requirement and provide you with the provision of placing last-minute ad bookings.
• Best platform and positioning for your ads – We bring you the best and the prime ad positions, which results in the highest reach for your Gujarat Samachar Recruitment Ads.
Recently Asked Questions (FAQ):
I am not able to find certain channels/newspapers/magazines on which I wish to advertise. What should I do?
Bookadsnow lists all local, regional and national channels/newspapers/magazines for you to choose from. However it is an indicative list and if you are unable to find where to book your preferred Television Advertising / Newspaper Advertising / Magazine Advertising in our lists available online, our media expert will help you find what you are looking for. Even if your preferred channel/newspaper/magazine is not included in our list, call us at +919830400021. We will book ads for you on that specific media outlet.
Can I start my ad campaign before completing the full payment?
With Bookadsnow, you can advertise across all mediums from the comfort of your home or while on your way to work. Since all ad campaigns work as prepaid services, your campaign will start once you complete the full payment. You can make payment via Cheque, DD and RTGS/NEFT. Book Advertisement Now!!