Job Advertisement Booking in Dainik Bhaskar at Lowest Ad Rates
The Job Advertisement Booking or Appointment Ad booking in the Dainik Bhaskar is published to exhibit various career opportunities to the prospective job seekers. The Agencies or companies preferably choose Dainik Bhaskar Recruitment Ads to reach out to the apt audience because Dainik Bhaskar guarantees high readability and reach.
Read More
We do not display any rates as all media rates are negotiable. Please get in touch with our media experts for the best rates!



30+ YEARS
industry experience

AUTHORIZED ONLINE AD
BOOKING

Please choose one of the Ad Type above to proceed further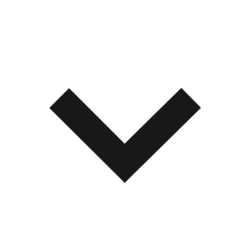 Why book Dainik Bhaskar Recruitment Ads in the newspaper?

Additional Information
The main reasons for Job Advertisement Booking in Dainik Bhaskar
• Dainik Bhaskar is the largest circulated Hindi Daily newspaper in India with a circulation of six million copies and fifty-three print locations across the nation.
• The newspaper has a dedicated readership in small cities, large metropolis cities, Tier I and Tier 2 cities, hamlets and townships.
• With one edition in UP, Chandigarh, Delhi, Jammu, and Kashmir, Himachal Pradesh and Uttarakhand, three editions in Chhattisgarh, Bihar and Punjab, five editions in Madhya Pradesh and twelve editions in Rajasthan, the newspaper provides an interaction with the dedicated and targeted audience through Dainik Bhaskar Recruitment Ads.
• Also, with the newspaper, you get a chance to reach out to the readers in Kota, Bhopal, Jodhpur, Ajmer, Bilaspur, Bhuj, Jaipur, Srinagar, Jamshedpur, Indore, Pali, Gwalior, Hisar, Sagar, Ranchi, Shimla and many other smaller towns with your well published Dainik Bhaskar Recruitment Ads.
• The Dainik Bhaskar Recruitment Ads exhibit cost-effective advertisement options. Based on the requirements and budget, the advertisement can be booked in Classified Display or Classified Text formats.
What are the types of Job Advertisement Booking in Dainik Bhaskar?
• Situation Vacant: Situation Vacant Advertisement in Dainik Bhaskar newspaper refers to the vacancies that are available for distinct positions in various organizations or companies across India.
• Situation Abroad: Situation Abroad in Dainik Bhaskar newspaper refers to the vacancies that are available for recruiting professionals in various International organizations in Abroad. Also note, for Online Appointment Booking of Situation Abroad Advert, you are required to produce supporting documents which include Embassy Clearance and Company Letterhead.
• Home Jobs: Home Job Advertisement in Dainik Bhaskar newspaper is published for those who are looking to work from home as a freelancer in various companies or start-ups across India.
What are the formats of Dainik Bhaskar Recruitment Ads?
We at Bookadsnow, provide the best advertising solution for your organizations. Job Advertisement Booking Ads in the Dainik Bhaskar newspaper are of three formats:
• Text Classifieds: Text Classifieds are low priced, textual ads showcasing lesser details and no image or logo. Moreover, the Dainik Bhaskar Classified Rates are less in comparison to the other two adverts given below.
• Classified Display Ads: Classified Display Ads appear in specific columns which may or may not contain an image or logo. Dainik Bhaskar Classified Ads act as an ideal medium to reach out to the prospective employees.
• Display Ads: Display Ads are suitable for high level or multiple job vacancies. They are generally published once or twice on a particular day of every week. Considered to be one of the most expensive ads, Display Ads are catchy in nature.
Bookadsnow, an initiative of Lookad India Private Limited is an online platform that has made the booking of Dainik Bhaskar Recruitment Ads convenient and simpler.
Job Advertisement Booking in Dainik Bhaskar newspaper with Bookadsnow
• Competitive market rates– We provide you with the lowest quotes available in the market.
• Complete transparency with media buying at every step– We endeavor to do away with the lack of transparency prevailing in the industry and that is why we do not display card rates online. Moreover, Dainik Bhaskar Advertising Rates are negotiable up to 80% and we aim to negotiate the best on your behalf.
• Media consultation – Our dedicated media experts are there to guide you through your media planning and ad campaign.
• Evaluation reports & proof of execution – We provide day-to-day reports along with detailed proof so that you have a clear picture of the impact of your ad campaign.
• Flexibility regarding last-minute ad bookings – We understand your requirement and provide you with the provision of placing last-minute ad bookings.
• Best platform and positioning for your ads – We bring you the best and the prime ad positions, which results in the highest reach for your Dainik Bhaskar Recruitment Ads.
To proceed with the Domestic Dainik Bhaskar Recruitment Ads, you must provide us with the following:
• A well-formulated advertisement matter under the letterhead of the company mentioning all the details of the company.
• Size of the Advertisement.
• Preferred Date of Release.
• The recruiter must own the overseas recruitment license from the Indian Government, and the same must be exhibited in all the Appointment Ads, whenever published. No employer without abiding by the Emigration Act mentioned in Section 16 can recruit any Indian citizen for a job in abroad.
• The company's registration number, embassy clearance and postal address.
• The Appointment Ad matter must be printed on the original letterhead of the organization mentioning the feasible details (name, address and phone number) of the company.
Recently Asked Questions (FAQ):
Can I book an ad online with Bookadsnow?
Bookadsnow believes that media is not a commodity to be bought or sold online and therefore we do not accept online ad booking. Our media experts get in touch with you and assist you in your media planning from start to finish once you submit your query online.
How do I book an appointment ad in Dainik Bhaskar?
An appointment Ad acts like a bridge that lets the potential employees aware about a job vacancy in an organization. For such advertisements, Dainik Bhaskar is a strategic choice. It has a circulation of 6 million copies and has 53 print stations across the nation. With the help of Bookadsnow it is possible to release an appointment Ad in Dainik Bhaskar.
The Process:
Step 1: Select 'Appointment Ad' from the Homepage on our website.
Step 2: Click on 'Dainik Bhaskar' as your newspaper.
Step 3: Pick from the three available formats for an appointment Ad. They are as follows: Display Ad, Classified Text Ad, and Display Classified Ad.
Step 4: From the three distinct forms available, fill one that aligns with the preferred format.
• Fill up the form by specifying the location(s) where the Ad ought to be released.
• Mention the Ad size for your Appointment Ad. Keep in mind that these sizes can be customized according to the specifications stated by the client.
• Upload the Ad creative and mention the date of Ad release. If the client needs last minute assistance with the layout of the advertisement, the client can also rely on the templates prepared by Bookadsnow.
• After the client has stated their personal details that will help us to get in touch with client for further details, the client can submit the form.
Once this process is initiated, our in-house media team will contact the client to know about their budget. Additionally they will also prepare an appropriate creative that can be published in the newspaper.