Aajkaal Public Notice Ads Booking in Siliguri at Best Ad Rates
Newspaper, being the most traditional form of media in Siliguri constitutes a commendable newspaper readership providing ample scope to the Advertising Agency in Siliguri king pinning on the importance of Public Notice Ads.
Aajkaal Legal Notice Advertisement or Public Notice Ads is one of the important categories printed in Siliguri. Generally, Public Notice Ads or Legal Notice Advertisement are published by the corporate entities, individuals, and government. Developmental changes, modification of rules, new rules and regulations or policies are published through Public Notice Ads by Government and non-Government institutions. Notice Ad also known as Legal Notice Advertisement include ads like Property Notice, Divorce Notice, Bank Notice, Share Certificate Lost Notice, Court Notice, Marriage Notice et cetera.
Read More
We do not display any rates as all media rates are negotiable. Please get in touch with our media experts for the best rates!



30+ YEARS
industry experience

AUTHORIZED ONLINE AD
BOOKING

Please choose one of the Ad Type above to proceed further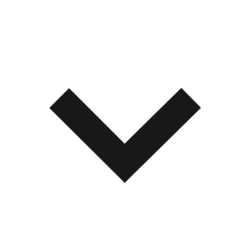 Why indulge in Aajkaal Advertisement Booking in Siliguri ?

Additional Information
Aajkaal Advertisement Booking in Siliguri offers the following listed advantages:
• Aajkaal Advertisement Booking or Legal Notice Advertisement assists you to get in touch and communicate with your target audience.
• Public Notice Ads ensures your ad with maximum reach.
• Legal Notice Advertisement in Aajkaal exhibit cost-effective options. Based on your budget and requirements, Notice Advertisement can be booked in Classified Display and Text Classified formats.
What are the kinds of Aajkaal Advertisement Booking in Siliguri?
• Property Notice: Legal Notice Advertisement in Aajkaal is booked to inform the concerned people about the latest deals regarding a particular property so as to avoid future disputes.
• Bank Notice: Bank Notice is a kind of Legal Notice Advertisement in Aajkaal booked by a banking establishment to proclaim shift in location, new schemes et cetera.
• Loss of Share Certificate: Loss of Share Certificate is published in Aajkaal to retrieve or at least derive an alternative, replacement or compensation for the loss of essential documents.
• Company Notice: A Company may publish a Legal Notice Advertisement in Aajkaal to ensure a change in the office location.
• Amalgamation Notice: An Amalgamation Notice ad is booked in the Aajkaal to declare when two or more companies merge into one organization.
• Divorce Notice: Divorce Notice is published in the Aajkaal to publicly declare the separation of the married couple.
• RBI Notice: Reserve Bank of India publishes the Notice Advertisement in Aajkaal to inform the public about the changes in laws and implication of new rules and regulations.
What are the formats for publishing Aajkaal Public Notice Ads or Legal Notice Advertisement in Siliguri?
Based on the format, Aajkaal Public Notice Ads or Legal Notice Advertisement in Siliguri are of three major types:
• Text Classifieds: Text Classifieds are text-based advertisements. They are simple, run on line ads and are charged on the basis of the number of lines utilized in the content.
• Classified Display Ads: Classified Display Ads are the contemporary new aged type of advertisement. This ad type is elaborate and more detailed in comparison to the Text Classifieds. Aajkaal Advertisement Booking Rates for the Classified Display Advertisements are calculated on the basis of per square centimeter.
• Full-Scale Display Ads: Full-Scale Display ads include image and text with the main focus on the center image. In comparison to the other two formats listed above, the size of the advertisement is bigger and costlier.
Book Public Notice Ads in Aajkaal for Top Ad Agency in Siliguri
Bookadsnow, an initiative of Lookad India Private Limited is an Online Advertising Agency in Siliguri that assists the clients in booking Public Notice Ads online from anywhere at any time. With over thirty years of experience, Bookadsnow, a leading Newspaper Advertising Agency in Siliguri shares great business attachment and connection with the local and national media houses.
The benefits of booking Newspaper Name Legal Notice Advertisement in Siliguri with Bookadsnow are as follows:
• Competitive rates: We provide you with feasible or the lowest quotes that are available in the market.
• Complete transparency with the media buying: We endeavor to do away with the lack of transparency prevalent in the market. Due to this reason, we desist from showcasing the card rates online. This is because the media ad rates are highly negotiable.
• End to end media consultancy: Our dedicated media team make it a point to guide you through your media plan or Aajkaal Advertisement Booking process from start to finish.
• Readymade formats and templates: We understand the problem faced by the first time ad bookers. Therefore, to make their experience relatively easy, we assist them with ready-made templates for their Aajkaal Advertisement Booking.
• Flexibility regarding last minute booking of Legal Notice Advertisement: We understand your urgency and allow you to place last minute ad booking in Siliguri.
Recently Asked Questions (FAQ):