Hindustan Times Education Ads Booking in Mumbai at Best Ad Rates
Newspaper, being the most traditional form of media in Mumbai constitutes a commendable newspaper readership providing ample scope to the Advertising Agency in Mumbai focusing on the importance of Education Advertisement.
Hindustan Times Advertisement Booking for Education in Mumbai is an essential medium that helps engage your prospective students by providing them with awareness regarding the institution. In Education Advertisement, you can include details about the available courses, how to enrol in the offered courses and various other necessary information. To book Education Advertisement or Advertisement for Coaching Classes, contact Bookadsnow, an online Advertising Agency in Mumbai holding an experience over thirty years.
Read More
We do not display any rates as all media rates are negotiable. Please get in touch with our media experts for the best rates!



30+ YEARS
industry experience

AUTHORIZED ONLINE AD
BOOKING

Please choose one of the Ad Type above to proceed further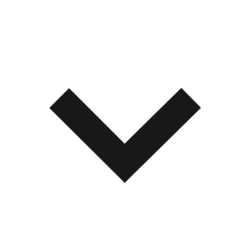 Why book Hindustan Times Education Advertisement in Mumbai ?

Additional Information
Hindustan Times Education Advertisement in Mumbai offers the following advantages:
• Hindustan Times Education Advertisement Booking assists you to get in touch and communicate with your target audience.
• Booking Hindustan Times Education Advertisement in Mumbai ensures your ad with maximum reach.
• Education Advertisement or Advertisement for Coaching Classes exhibit cost-effective options. Based on your budget and requirements, the ads can be published in Text Classified and Classified Display formats.
What are the formats for Booking Hindustan Times Education Advertisement in Mumbai?
• Classified Text Ads: These are the most common way of advertising. They are simple run-on- line ads, charged on the basis of a number of lines or words written.
• Classified Display Ads: These contain image or logos of the institution and are done in decorative fonts. They are more detailed in nature than classified ads. Classified Display Ads grab attention easily and are more effective than Classified Text Ads.
• Display Ads: These are highly detailed and effective ads published once or twice on a certain day of every week. Newspaper Advertising Rates for Display format is calculated on the basis of per square centimetre.
Book Education Ads in Hindustan Times for Top Ad Agency in Mumbai
Bookadsnow, an initiative of Lookad India Private Limited shares great business contacts with the leading media houses across India. We have an experience of more than 30 years in the field of advertising. Bookadsnow has made Education Advertisement Booking convenient for all the clients. We provide cost-effective services with easy payment options, both online and offline.
The benefits of booking Hindustan Times Education Advertisement in Mumbai with Bookadsnow are as follows:
• We can help you to publish the Hindustan Times in any city throughout India at justifiable rates.
• We provide you with an end to end media consultancy. Our dedicated professionals are always there to assist and guide you through your media structuring and planning from start to finish.
• We provide you with an articulate report displaying the outcome of the Education Advertisement and a detailed proof for you to get a prim and proper picture of the impression of your advertisement campaign.
• In case of any issue regarding formulation or selection of the ad type, simply send your query across on our website (www.bookadsnow.com) and our advertising professionals will get in touch with you immediately.
To proceed with the Hindustan Times Education Advertisement in Mumbai, you will have to provide us with the following:
• A well-structured advertisement matter under the letterhead of the educational institute mentioning all the viable details of the institution
• Size of the advertisement
• Releasing date
Recently Asked Questions (FAQ):