Eenadu Matrimonial Ads Booking in Karimnagar at Best Ad Rates
Newspaper, being the most traditional form of media in Karimnagar constitutes a commendable newspaper readership providing essential scope to the Eenadu Advertisement Booking Agency striding on the importance of Eenadu Matrimonial Advertisement.
Eenadu Matrimonial Ads in Karimnagar is published with a specified aim to find a feasible and suitable partner with the prospect of getting married. In terms of requirements, there are basically two kinds of Matrimonial Ads – Wanted Grooms, on the basis of the eventual perspective, the bride's family advertise in the newspaper. While the other kind is Wanted Brides, based on the perspective, the family of the groom advertises in the newspaper. Furthermost categorization is on the basis of specific conditions like profession, preference, community, nationality, caste, religion, age and location.
Read More
We do not display any rates as all media rates are negotiable. Please get in touch with our media experts for the best rates!



30+ YEARS
industry experience

AUTHORIZED ONLINE AD
BOOKING

Please choose one of the Ad Type above to proceed further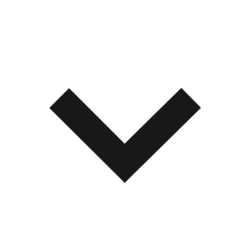 Why book Eenadu Matrimonial Advertisement ads in Karimnagar ?

Additional Information
The main reasons for Eenadu Matrimonial Advertisement ads in Karimnagar are:
• Eenadu Advertisement Booking for Matrimonial assists you to get in touch and communicate with your target audience.
• Eenadu Matrimonial Advertisement in Karimnagar ensures your ad with maximum reach.
•Eenadu Matrimonial Advertisement in Karimnagar exhibit cost-effective options. Based on your budget and requirements, Eenadu Advertisement Booking can be booked in Classified Display and Text Classified formats.
What are the formats for Eenadu Matrimony Ads in Karimnagar?
Eenadu Advertisement Booking for Matrimonial is of two types, in terms of format – Classified Text and Classified Display.
• Text Classifieds: Text Classifieds is the text-based advertisement. These type of advertisements are budget friendly and are published under specific columns of the Eenadu. Newspaper Advertising Rates are less in comparison to the other ad type listed below.
• Classified Display Ads: Classified Display Ads contain the image of the prospective bride or groom with contact details mentioned. This type of advert is more detailed and grab the attention of the audience.
Book Matrimonial Ads in Eenadu for Top Ad Agency in Karimnagar
Bookadsnow is an online Eenadu Advertisement Booking for buying media spaces in newspapers across the country. It is an initiative of Lookad India Pvt Ltd, with the motive to make advertising easier and cost effective. Bookadsnow has the advantage of over 3 decades of experience in the field.
Benefits of Eenadu Matrimonial Advertisement in Karimnagar with Bookadsnow:
• Competitive market rates: We provide you with justifiable quotes available in the market.
• Complete transparency with the media buying: We maintain complete transparency with our customers. Due to this reason, we do not display the card rates on the online platform because the media rates are highly negotiable up to 80%.
• End to End Media consultancy: Our media expert team works hard to resolve your advertisement queries. We provide you with assistance at every step.
• Readymade formats and content for the first-time bookers: We understand the problem faced by the first-time ad bookers. Therefore, for their comfort, we provide them with readymade templates and guidance.
• Flexibility regarding last minute Eenadu Advertisement Booking for Matrimonial: We definitely understand your need for the hour and have provisions available for last minute bookings.
Recently Asked Questions (FAQ):