Eenadu Financial Result Ads Booking in Nellore at Best Ad Rates
Newspaper, being the most traditional form of media in Nellore constitutes a commendable newspaper readership providing ample scope to the Advertising Agency in Nellore to stride on the essence of Financial Results Advertisement.
Eenadu Financial Results Ad or Business Advertising in Newspaper in Nellore is a tender or public declaration by the organizations that are registered with the National Stock Exchange of India. The Financial Results Ad is published to communicate the financial status of the organization or company. There are two main types of Financial Results Ad:
UFR: Unaudited Financial Result

AFR: Audited Financial Result
AFR and UFR are tender notices that are mandatory to be released by the "limited" companies that are registered with the National Stock Exchange of India. The Display Booking for Financial Results must be released four times in a year, at the end of the financial quarter. Financial Results Ad is only booked in Display format.
Read More
We do not display any rates as all media rates are negotiable. Please get in touch with our media experts for the best rates!



30+ YEARS
industry experience

AUTHORIZED ONLINE AD
BOOKING

Please choose one of the Ad Type above to proceed further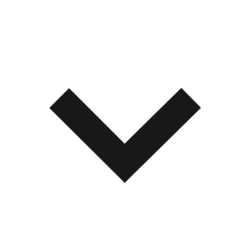 Why book Eenadu Financial Results Ad in Nellore ?

Additional Information
Booking Eenadu Financial Results Ad in Nellore is advantageous in the following ways:
• Business Advertising in Eenadu assists you to get in touch and communicate with your target group.
• Eenadu Financial Results Ad in Nellore ensures your ad with maximum reach.
Book Recruitment Ads in Eenadu for Top Ad Agency in Nellore
Bookadsnow, an initiative of Lookad India Private Limited is a prime Advertising Agency in Nellore. We have made Business Advertising in Eenadu easy and convenient for all our clients. With over 30 years of experience in the field of advertising, Bookadsnow offers the following benefits for the Financial Results Advertisement Booking:
• Pocket-friendly rates: We serve our clients with cost-effective services.
• Transparency: Bookadsnow maintains complete transparency with our clients. We do not display the Newspaper Advertising Rates of publishing an advert beforehand, as the ad rates are negotiable up to 80%. We provide our clients with justifiable Eenadu Advertisement Booking Rates. Once, they agree with the mentioned quote, we proceed with other formalities regarding Financial Results Advertisement.
• Media consultancy: We are a team of active and responsive people and we get back to you as soon as we receive your query.
• Readymade formats and templates: We understand your need, therefore, we serve you with readymade formats and templates depending upon your convenience and understanding.
• Flexibility regarding Financial Results Advertisement Booking in Nellore: Bookadsnow understands your need and urgency and allows last minute bookings.
We understand the manadate and requirements for such a release and because of our long-standing relationships with the publication and newspaper houses – we can help you with quality solutions at a cost-effective prices to get the release done in a newspaper of your choice.
Recently Asked Questions (FAQ):